What's Trending – Social Media Roundup 6/06/2014
Classy details and fancy features — it's fun to go the extra mile and add a touch of glamour to our homes! Grand and fabulous spaces reflecti your affinity for the finer things in life. After all, your home is a tangible testament to everything you've worked for. Indulge in a dreamy bedroom, or a luxurious bathroom where you can soak for hours. What luxe touches have you planned for your home?
1. The chandelier adds a dazzling mid-century focal point to this slate-colored living room.
2. These shimmering walls bring a touch of Hollywood to this stunning bathroom!
3. A spacious, nature-inspired bedroom  is so inviting. Give it that luxe touch with high-count cotton sheets!
4. I seriously would never want to leave this rainforest-themed bathroom!
5.  A home theater right in your attic? Amazing!
That's it for this week's roundup. See you again next time!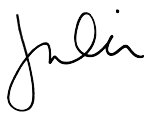 Content Provided By: Julia Ritzenthaler