Out of all the bathroom color schemes, black and white just may be the winner. Vanities, tile, countertop materials and other fixtures are readily available in black and white – making it easy to outfit your entire bathroom. Towels, shower curtains and accessories of virtually ANY color will look great as accents in a black and white bathroom.
First stop: vanity. Choosing the right vanity as a base to your design will help guide other choices. Black and white vanities can be anything from traditional to contemporary.
This contemporary white vanity with glass panels and chrome hardware pops against the dark wall.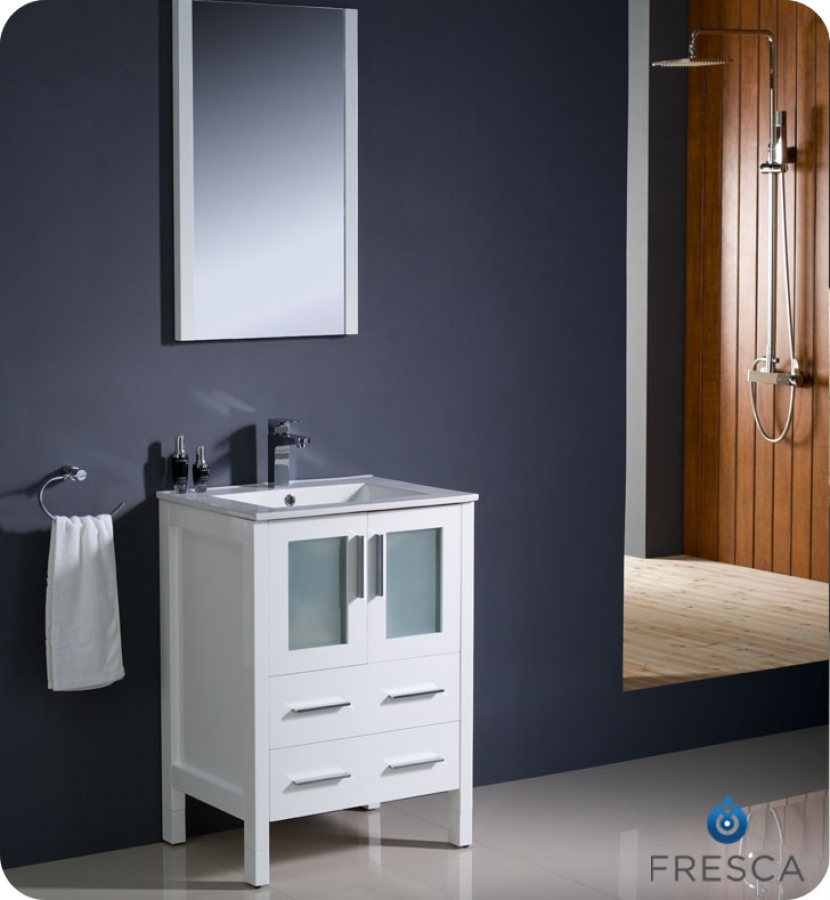 Click Here to Shop White Vanities
This black traditional vanity would like great against a classic white subway tile backsplash.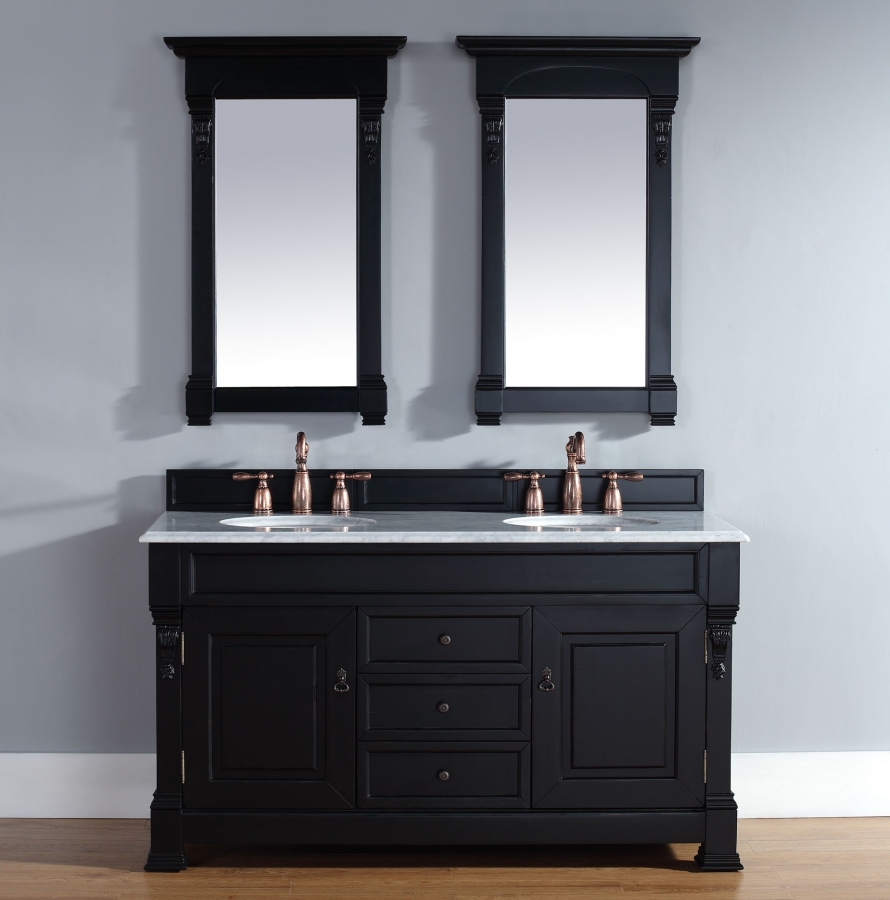 Click Here to Shop Black Vanities
Once you've selected a vanity, you can move on to tile. Black and white tiles tend to be primarily white with black inlays or trim.
Tile doesn't have to remain on the floor, these large scale tiles create a stunning shower.
Try stripes on the wall to keep the black from becoming overpowering.
Add accessories and linens of your favorite color for the finishing touch!
Content provided by Julia Ritzenthaler