Beach style decorating is desirable because the right combination of accessories and colors can transform your bathroom into a seaside oasis. Materials and color scheme choices will vary with the region of the beach that inspires you. For inspiration, look at pictures of a specific beach you have in mind. If you prefer white sand beaches with clear water, stick with light blues and softer edges. Some beaches have darker sand with rocky coves – those beaches will inspire warmer colors and sharper angles.
An important element when creating beach style is natural light. Beaches are associated with sunniness, so the more light you let in, the better. If you aren't blessed with large windows in your bathroom, mirrors will be instrumental in reflecting the light you do have. Also consider skylights as a means of introducing more sunlight without taking up wall space.
Flooring choices include tile and cork (when installed correctly, cork is mold and water resistant). Tile that resembles wood or rock can add extra interest to the room while maintaining durability.
Wooden panels are common in beach style design. This element can be applied on a focal point or accent wall without becoming overwhelming.
The ocean gives sea glass a frosty look. Try to emulate this with your fixtures and/or tile. Satin finishes are usually fitting for beach themes. Brushed bronze and nickel are also good options.
Raw wooden or painted cabinets with natural stone countertops are recommended. Natural stone adds movement and connects the space with the outdoors.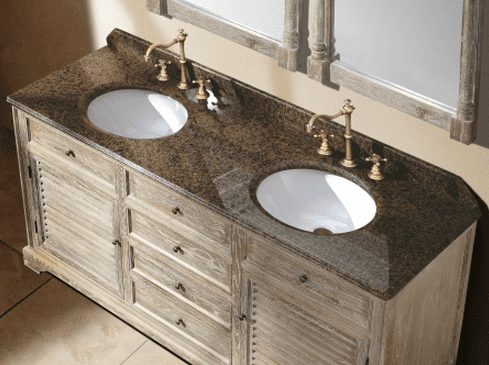 While redecorating or renovating your bathroom, remember these tips to create a casual beach-style bathroom.
Content provided by Julia Ritzenthaler