In today's feature, we were lucky enough to chat with Interior Designer Bea Pila. It's always fun to pick the minds of great Designers and it's always guaranteed to be a value add for our readers! Enjoy!
UV: Thanks so much for agreeing to doing this interview Bea! Can you tell us a little about yourself and how you got interested in design?
BP: Growing up, I remember my mother always having great taste when it came to decorating our home. We didn't have a lot of money, but she managed to make everything look sophisticated. When I was 12, I went with my father, who was a contractor, to a client's house and I was blown away by how beautiful it was. This was different than any regular home I've seen. Turns out she was an interior designer and I asked her how I too could do what she does one day. Her answer was simple, "learn to draw." So I did, studied hard, and the rest is history. Coincidentally, my first job as a junior designer was with that interior designer's firm.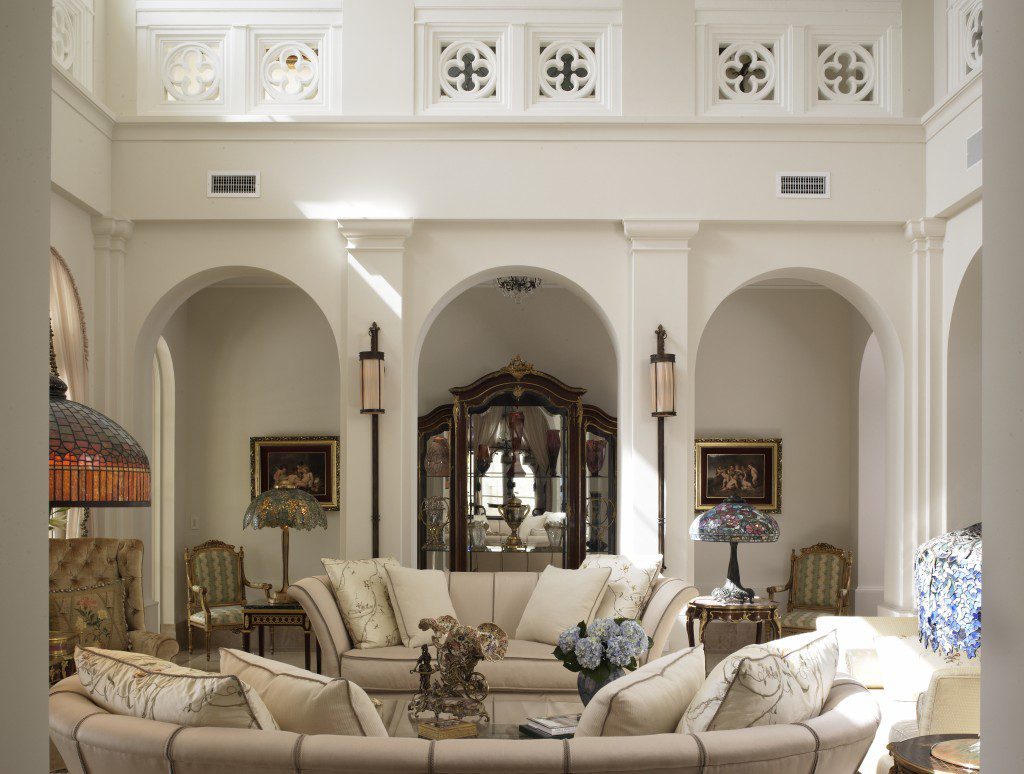 In my years of experience, I've really focused on fusing beautiful design with one that inspires living. My personal aesthetic doesn't matter. It's my clients' personality that dictates my vision for their home. I can create a beautiful space, but if it doesn't help my clients relax and lure them to actually use the space, then I haven't done my job.
This philosophy prompted me to create my own furniture collection, Hide & Seek, which will debut next April at High Point. These are luxe accessory furnishings, yet they have multi-functional components. I'm really enjoying living out this dream and can't wait to share the final pieces.
UV: So what's the style of your own home and/or a favorite room you've designed?
BP: I'm constantly changing my home, but the design is always eclectic. I love playing with bold statements, such as the black walls in my living room, and using lots of color, as seen with my repurposed Suzani chairs. My favorite pieces are the ones I've collected over the years during my travels around the globe. I selected them not because they would "match" a certain room, but because I loved them. And in that sense, they work.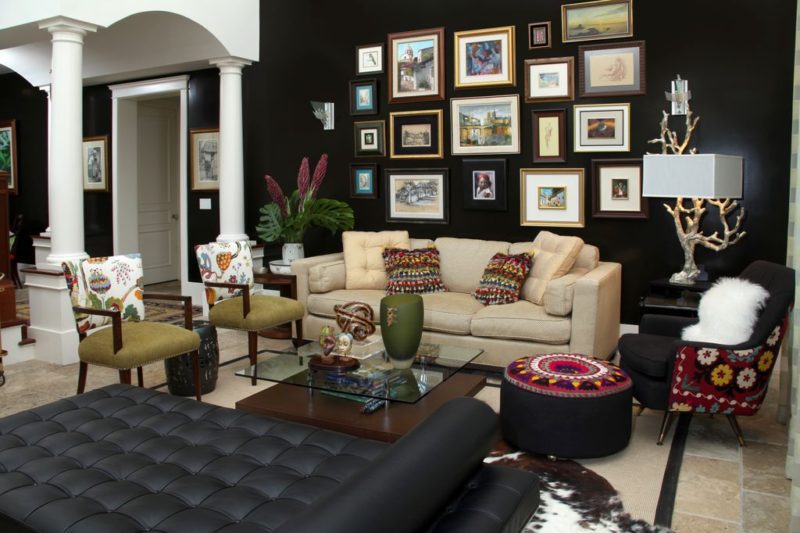 My favorite room also changes, but right now, I'm loving my bedroom. It's my sanctuary after my usually hectic days. I recently updated the area in front of my bed with chaises, where I relax every night. There's also a pair of silk, handpainted Venetia Studium Fortuny lamps in here that I never tire of.
UV: What's the most unusual project you've worked on?
BP: I don't have an unusual project per say, but have certainly had some challenging ones, particularly the classics, where almost everything custom made, from furnishings, to flooring, to mirrors, to lamps. In one home, I created a custom bed the size of two Queen beds. It needed to be brought in over the balcony.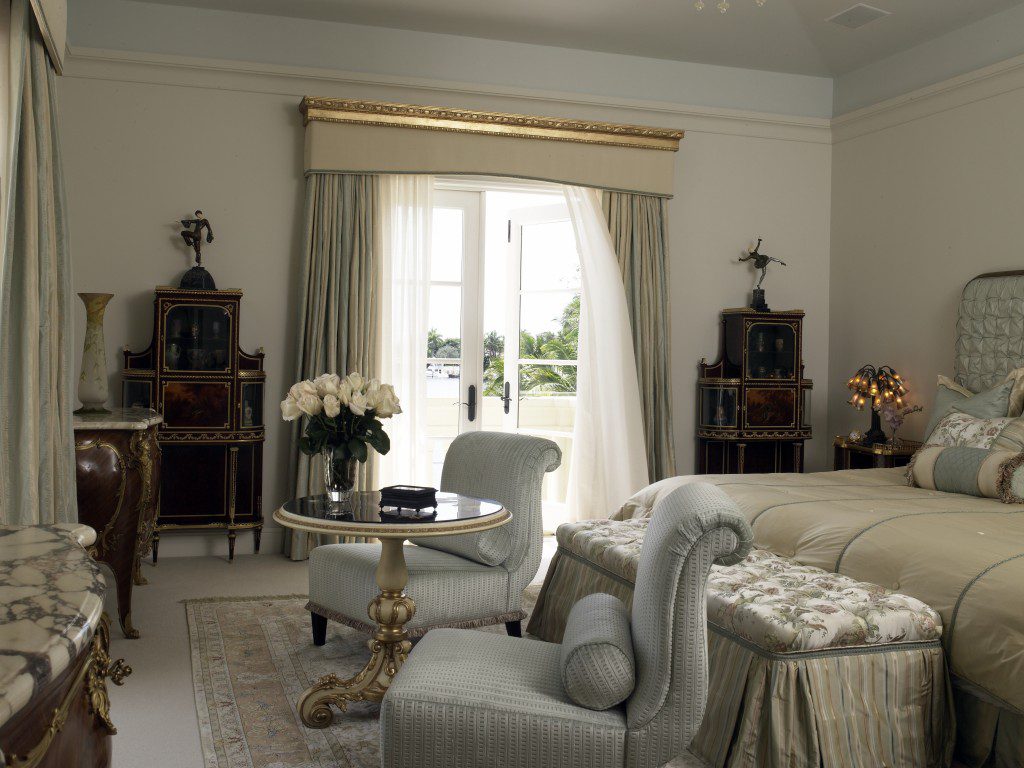 UV: What is common design mistake you see that homeowners make?
BP: Not hiring an interior designer! In all seriousness, many people think they can't afford an interior designer, but end up spending way more money fixing their mistakes than if they just brought one in from the start. There are subtle, yet very important details interior designers can catch that homeowners might not even know about.
UV: So besides painting, what are creative DIY projects that homeowners can complete themselves?
BP: Changing out the accessories is a good way to change the mood of a room. Even better, try simply relocating your existing items. I find that many of my clients have the stuff to create a beautiful home, they just don't know where to put it. Try playing around with moving things and see what speaks to you.
UV: So what order would you recommend a homeowner to do a re-design?
BP: Number one is always the floorplan – the layout is your foundation for every single part of the design process. Architecturally, the order goes floor, wall, and ceiling. Decor wise, look at your biggest piece and place everything from there.
An exception: Sometimes I have clients with stunning, museum-quality artwork. These works dictate their own design and I determine the placement of these pieces first (after the floorplan, of course), building wall coves, installing lighting, and ultimately selecting furnishings around them.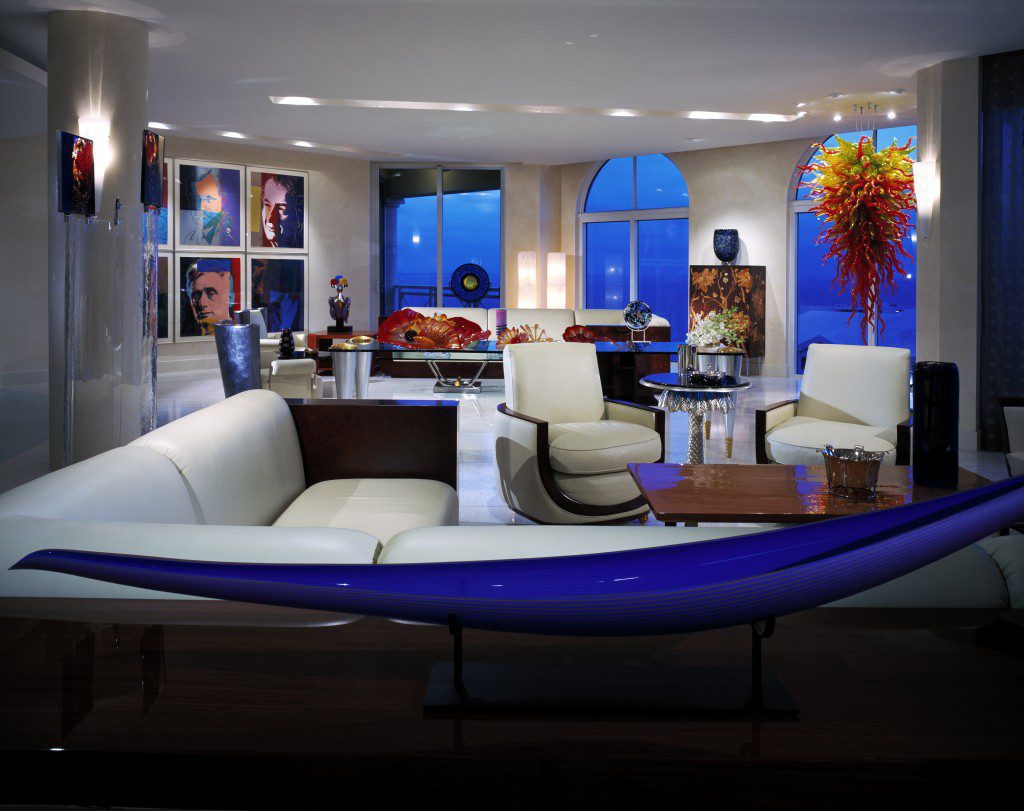 UV: Are there any trends you just can't get enough of lately?
BP: I love that people are mixing styles. Classic with a touch of eclectic or a modern home with a statement period piece is much more interesting.
I also love the bold, overdyed rugs and other strong accents, like vibrantly colored pieces and oversized accessories. I also think that the glamour trend is still strong – who doesn't like shiny things?!
UV: Any trends you're ready to see on the way out?
BP: Easy. The stark all-white room.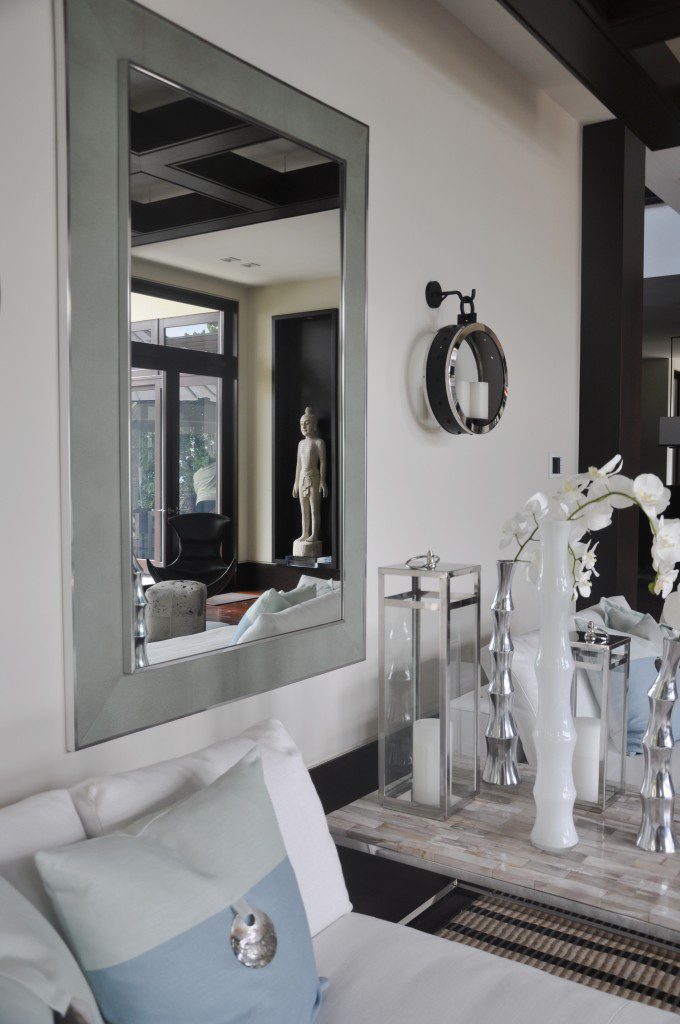 UV: Okay, so name some Designers whose work you absolutely adore and any websites you visit regularly.
BP: There are the design greats: Kelly Wearstler, Jonathan Adler and Barry Dixon. But I'm also intrigued by some more recent faces, particularly Kelly Hoppen and Jamie Drake. Houzz is my go-to website, but I'm also a periodicals gal.
UV: Do you have a dream room or design client that you'd love to redesign for?
BP: Well, I'm a huge Oprah fan, so that would probably be my dream client. She's so spiritual. She's always talking about her bedroom and bathroom, so those would be my choice rooms.
Thanks so much for taking the time out of your schedule to meet with us!
Want to learn more about Bea's Designs? Check out her sites below!
Artistic Lifestyle
B. Pila Blog
---
My name is Julia Ritzenthaler, Founder and President of Unique Vanities, started in 2005. I started this business as an extension of our residential remodeling business, which focused on the design and build of custom cabinetry and architectural trim. I also worked as a financial advisor for 10 years at Ameriprise Financial, helping clients make sound money decisions, including budgeting for home improvement expenses. This expertise led me to start Unique Vanities, which offers a handpicked selection of high quality bathroom vanities, sinks, mirrors and more. You can find me most days sitting in Starbucks, my second office, or in my car driving my daughter across Dallas to gymnastics training.
---