Vanities can be traditional, rustic, contemporary, or even made of an old bike; what they should never be is a hassle. Open shelf vanities are trending right now for great reasons. They allow us to have certain things immediately available if needed. Most vanities with open shelving also incorporate drawers and doors, so not everything has to be on display.
Open shelving can be candid, or just a few nooks to tuck away extra items like this one: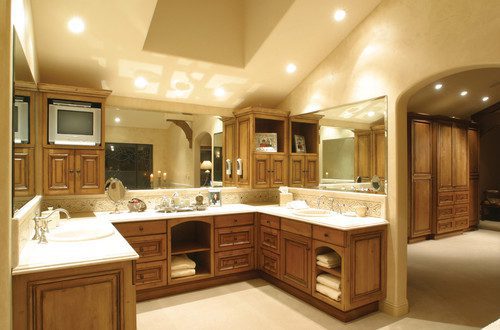 This Honey Alder vanity with a contrasting marble top features open shelving space perfect for towels or bathroom accessories that don't fit in a drawer. Combine with baskets to complete the look and group similar items. Click the picture to learn more!
Copper and crema marble coexist beautifully in this single vanity. The open shelf space below is great for guest towels or a bouquet of flowers. Click the image to learn more.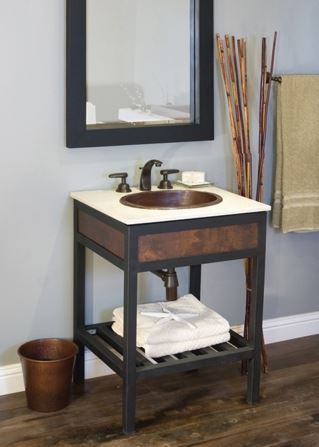 ---
My name is Julia Ritzenthaler, Founder and President of Unique Vanities, started in 2005. I started this business as an extension of our residential remodeling business, which focused on the design and build of custom cabinetry and architectural trim. I also worked as a financial advisor for 10 years at Ameriprise Financial, helping clients make sound money decisions, including budgeting for home improvement expenses. This expertise led me to start Unique Vanities, which offers a handpicked selection of high quality bathroom vanities, sinks, mirrors and more. You can find me most days sitting in Starbucks, my second office, or in my car driving my daughter across Dallas to gymnastics training.
---