Vanities can be traditional, rustic, contemporary, or even made of an old bike; what they should never be is a hassle. Open shelf vanities are trending right now, for great reasons. They give us the option to have certain things immediately available, if needed. Most vanities with open shelving incorporate drawers and doors as well, so not everything has to be on display.
Open shelving can be candid, like this example: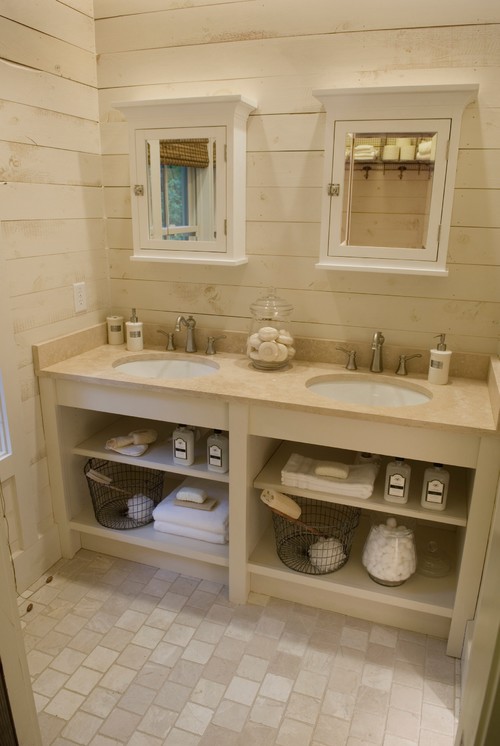 Or just a few nooks to tuck away extra items like this one:
This Honey Alder vanity with contrasting marble top features open shelving space perfect for towels or bathroom accessories that don't fit in a drawer. Combine with baskets to complete the look and group similar items. Click the picture to learn more!
Copper and crema marble coexist beautifully in this single vanity. The open shelf space below is a great space for guest towels or a bouquet of flowers. Click the image to learn more.

Content Provided By: Julia Ritzenthaler