Authors note: We've featured a few of our transitional styled fan favorite vanities here in this post. If you see something you like, click the picture to be taken to the item page. Additionally, if you're having trouble finding the right vanity for your remodel, visit our site online at UniqueVanities.com for more options or call one of our design experts to help at 866-526-1843!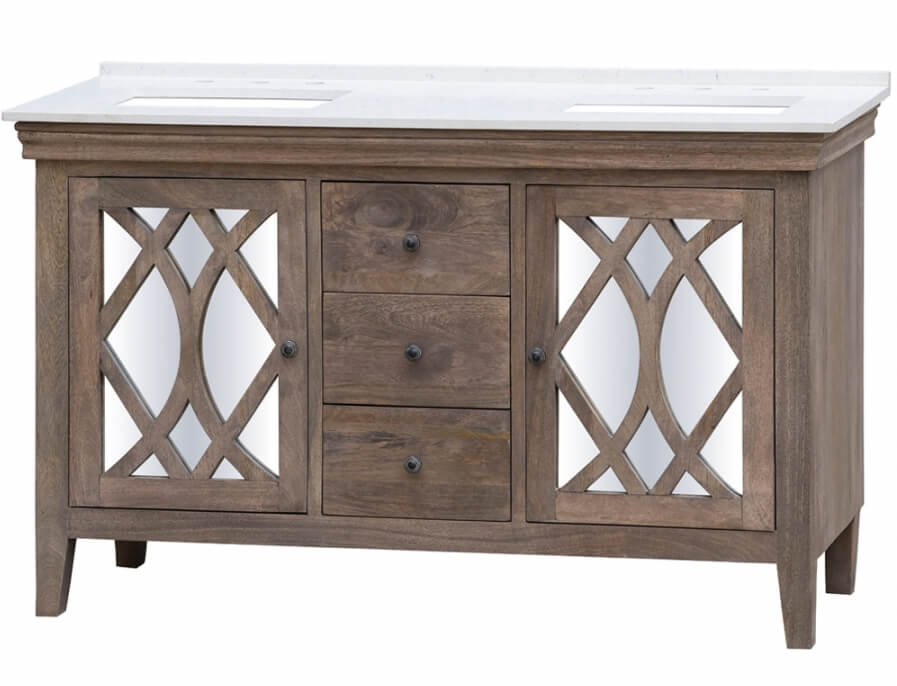 Designing a new bathroom can be daunting sometimes, especially when you're torn between a traditional and a modern look. A good thing to do might be to check out some transitional styles and designs. This may be the perfect combination of traditional class and modern beauty. It's a very simple look, not too ornate as most traditional styles seem, and also not as streamlined and straight as most modern styles are, still seems like a piece of furniture for your bathroom.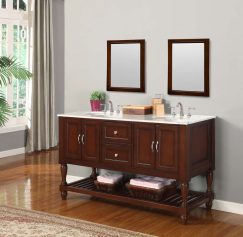 When designing a space with a transitional style, you will be putting together the perfect combination of modern and traditional looks and feelings. While it is a combination, it's not as simple as combining the two styles. It's important to understand that it is its own unique style. Here are a few tips to consider when designing a space transitionally.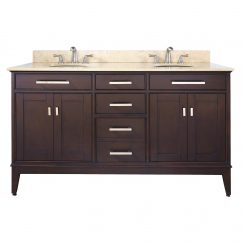 A transitional style doesn't rely on a vast amount of colors or bright colors to stand out. This style calls for less color to create a clean, brisk tone. Whites, tans, and dark brown are usually used in this style. The point of this design is for simple sophistication so when considering other pieces of furniture, it's important to look for pieces that exemplify that thought.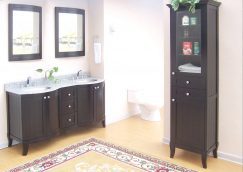 Let's look at a bathroom example of the transitional design style. There could be a standing shower and a separate tub. The tub would have a traditional look with smooth corners to give a calming flow. The shower will have a large modern, walk-in shower with a spa-like steam room feel. Accessories are to be specifically picked, as with this style, there is a "less is more" thought process.
A transitional style is the perfect way to combine a modern and traditional design. This style allows your space to be hip while keeping the core values you want it to feel. It's a great fit for a bathroom, bedroom, or living area!