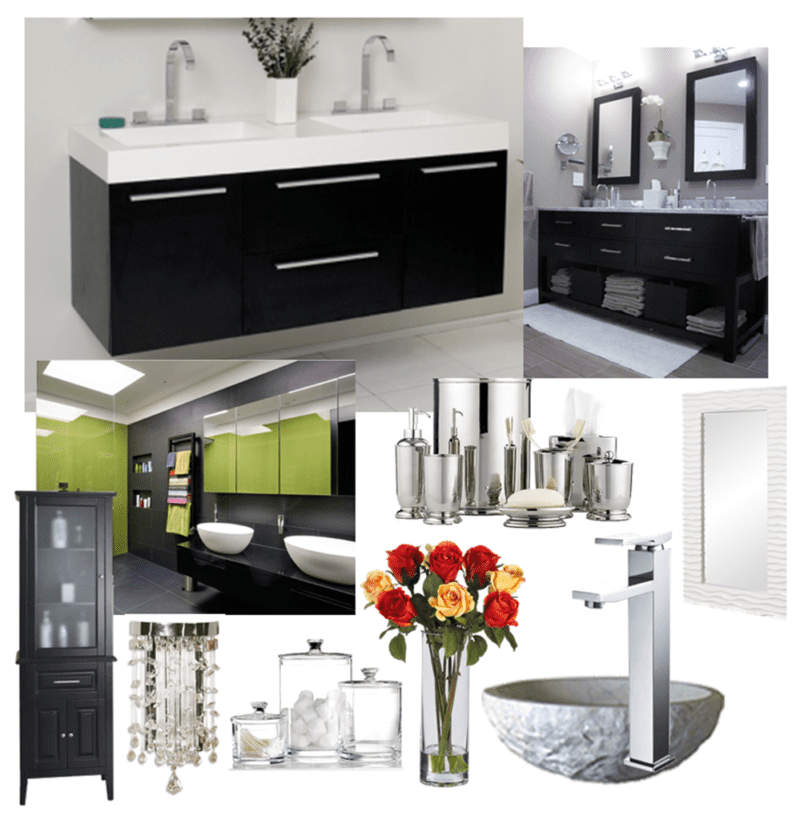 If you are thinking of installing a black vanity, or already have one, follow these simple guidelines to create your dream bathroom.
Black cabinets usually work best when they are balanced with a lighter countertop and backsplash. Marble, granite and solid surfaces can all be found in white and cream shades.

Since black is neutral, feel free to choose a bold paint color for one or two walls. Warm and cool colors will both complement black, so try orange, blue, or even wallpaper.
Click Here to Shop a Unique Selection of Black Bathroom Vanities
Flooring is big part of what catches one's eye when they walk into any room, but especially a bathroom – so try to keep it simple and neutral. Gray or white tiles won't overpower the room, and they will match your black vanity nicely.

Mirrors with a strong frame will help define the wall and draw attention to your awesome vanity. If necessary, pick a mirror with a lighter frame, or even no frame, to make the whole bathroom feel larger.

For accessories, you can't go wrong with a vase and fresh flowers! Even everyday bathroom supplies like cotton swabs, soaps, and sponges will double as stylish decoration when you pour them into glass jars.
Here are the links for the products shown in the mood board above:
Double Sink Black Vanity: Click Here 
Content Provided By: Julia Ritzenthaler