Top 10 Reasons To Do A Bathroom Remodel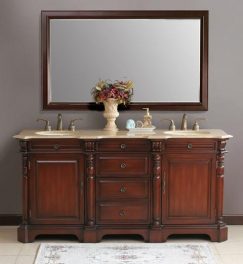 10. Your kids have started a contest to see who can peel the longest strip of wallpaper off the wall.
9. Your spouse has started a list of the household chores he/she will undertake if you agree to a remodel. The list now exceeds two pages.
8. The last time you started the bathroom, you broke the sink on the way up the stairs and took it as a sign that you should put off the project for a month. It's now been six.
7. You've been dreaming in vanities and color swatches for over a year now.
6. You could fill your tub with what your sink leaks in a week.
5. The 1960's called. They want their countertop back.
4. You show your guests to the upstairs bathroom when entertaining at your house.
3. You've researched "White Glove Delivery" and you think it's pretty neat that you don't have to do any of the heavy lifting yourself. See number 8.
2. Besides your bedroom, the bathroom is probably the first room you see in the morning and the last one you see at night. Why not start and finish your day with a smile at what you've accomplished?!
1. Very simply, you deserve it!! So why not?!
Need tips and tricks to start your bathroom project? Subscribe to our Youtube channel or like us on facebook for weekly updates!
Contributed by: Hillary Hansen