If you have a small bathroom or one that has a small alcove for its sink and vanity, a pedestal sink makes a lot of sense. Pedestal sinks don't take up a lot of space, and they come in a variety of styles, from more traditional white porcelain to ultra modern and chic industrial steel, marble, or granite looks.
Pedestal sinks are a great solution for hiding unsightly pipes and plumbing fixtures without taking up a lot of space, and they're stylish, too. However, whether you have a large or small pedestal sink, you may have some interesting challenges with storage in your bathroom. Unlike in-counter sinks with cabinets, pedestal sinks don't afford a lot of space for keeping your toothbrush, toothpaste, facial cleansers, makeup, bathroom cleaners, and other toiletries out of the way.
Fortunately, designers and clever homeowners have been on the case, and there are quite a few simple and elegant solutions for your pedestal sink storage problems. Here are a few of our favorites. Maybe one or two of them will be the perfect solution for your bathroom.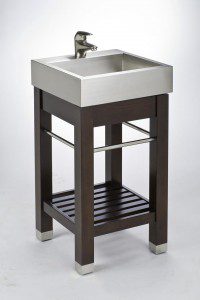 Dress Your Sink Up in a Skirt
Wrapping a sink skirt around your pedestal sink creates hidden storage space. You can hide all kinds of things under there. If you have a small child, you can tuck a stool under the skirt for them to stand on when they wash their hands. However, most people invest in a few stackable storage bins when they choose this solution.
By hanging the sink skirt, you've hidden the space under and around your sink, so you can put cleaning supplies, extra toilet paper, and other toiletries that you don't want out on display in any kind of storage bin that works for your organizational style and fits under the skirt. You don't have to worry about the bins being attractive or matching the décor of your bathroom because they're your little secret.
Let Your Towels Climb Onto a Storage Ladder
The interior designer, Farima Alavi at HGTV, recommends a freestanding storage ladder. These shelving units are narrow enough to squeeze into most small spaces. The bottom shelves are deeper than the shelves further up the ladder, creating a perfect space for extra towels on the bottom, cleaning supplies you don't want the kids reaching up top, and everything else in between.
Alavi also points out that because storage ladders are freestanding, they're great for people who make a lot of design tweaks to their bathrooms. If you find another storage solution, you can always use this attractive shelving unit elsewhere.
Get a Mobile Pedestal Sink Organizer
Several companies make small, stainless steel, U-shaped shelving units to fit under pedestal sinks. You should probably measure the diameter of the shaft under your sink to make sure it isn't too wide for one of these organizers to fit around before you purchase it, but most of them are wide enough to accommodate most sinks. You can even choose one of these organizers with wheels so that you can move it easily out from under your sink for cleaning.
Depending on your bathroom style, you could use this organizer as hidden storage under a sink skirt or pick an organizer large enough to use its top rail as a towel rack.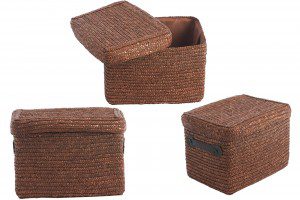 Stackable Wicker Baskets Make an Attractive Solution
You can get round or rectangular wicker baskets with closing lids in a variety of shapes and sizes to create an attractive and space-efficient storage solution. Even if you have a small alcove for your sink and vanity mirror, you shouldn't have any trouble finding wicker baskets that you can stack on one or both sides of your pedestal sink. Just take a few quick measurements around your sink before purchasing the baskets to ensure they'll fit.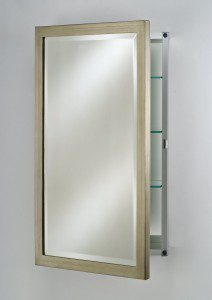 In-Wall Cabinets And Mirror Storage
If you're remodeling your bathroom and want to create more space, you have many options. An in-wall medicine cabinet behind your vanity mirror can give you the space to keep medications and other private or potentially toxic items out of reach of children and out of sight of guests.
If cutting into the wall, you may want to talk with your contractor or another home design expert about building and finishing in-wall storage niches. If you don't want to get quite that involved, you can install small shelves in the wall around your vanity mirror to hold more items, too.
There are all kinds of storage solutions for bathrooms with pedestal sinks instead of counters with cabinets and drawers. With some creativity and these tips, you should be able to find the perfect solution for your bathroom.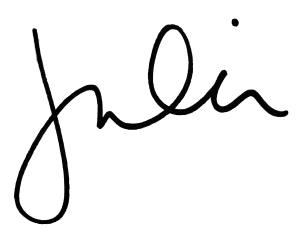 ---
My name is Julia Ritzenthaler, Founder and President of Unique Vanities, started in 2005. I started this business as an extension of our residential remodeling business, which focused on the design and build of custom cabinetry and architectural trim. I also worked as a financial advisor for 10 years at Ameriprise Financial, helping clients make sound money decisions, including budgeting for home improvement expenses. This expertise led me to start Unique Vanities, which offers a handpicked selection of high quality bathroom vanities, sinks, mirrors and more. You can find me most days sitting in Starbucks, my second office, or in my car driving my daughter across Dallas to gymnastics training.
---