How to Add More Storage Space to a Small Bathroom?
When looking at the size of your bathroom, for many the first thing that always comes to mind is – that's all the storage? Whether your bathroom is small, or you just have a small bathroom vanity, there are always unique ways to improve the amount of storage space. Depending on the amount of remodel you want to go through, some ways are easier than others, but none the less, there are creative ways to increase space.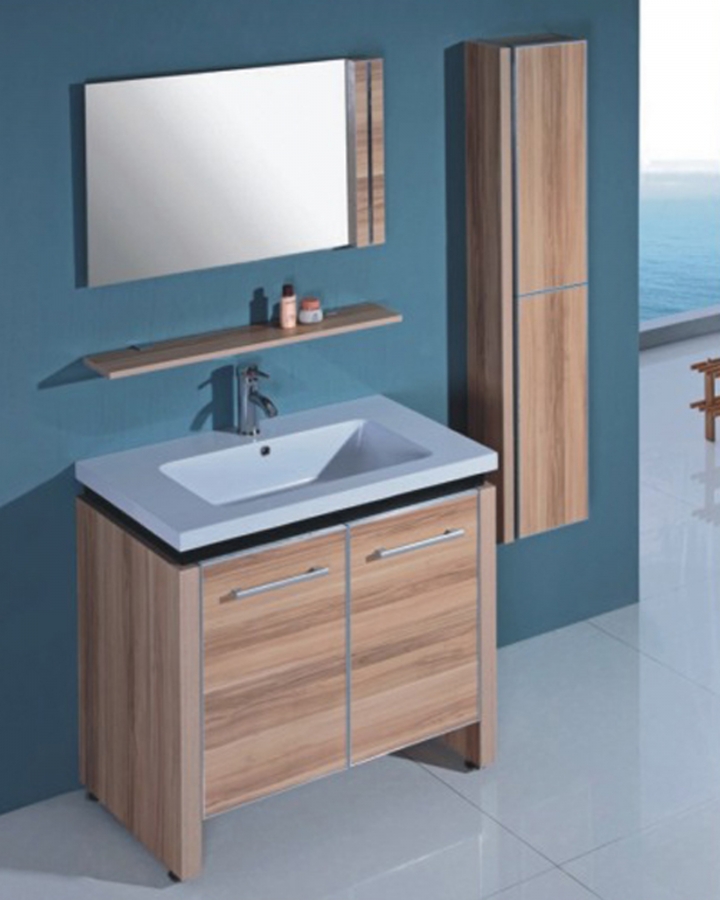 Add a Wall Cabinet Next to Your Vanity
The first idea is adding a separate cabinet besides your bathroom vanity cabinet. They come in all shapes, sizes and designs so pairing it with your vanity shouldn't be a problem. While many bathrooms don't have the space to offer an additional cabinet, if you do, placing it next to your vanity will increase your amount of storage greatly.
Utilize Your Open Wall Space with Shelves
People often underestimate and undervalue the amount of wall space they have in a bathroom. Any empty wall space is always an opportunity to add increased storage. Hand building shelving into an empty area of the wall can create an opportunity for a linen cabinet for towels and other bathroom essentials. Also, you can build nooks into your wall in-between studs. Uniquely placing these nooks next to your vanity can provide your bathroom with a very unique look, as well as some increased storage. If you feel like being really crafty, you can install different shelves inside of your vanity under your sink. Obviously, this depends on how your plumbing is set up under your vanity and how low it hangs, but there are some very creative things you can do with that space. Pull out shelves or even an extra set of drawers under there can increase the amount of storage in your bathroom.
Try Built In Shelving
There are many different, unique ways to increase the amount of storage in your bathroom. It's amazing how many things can be built into shelves and other storage spaces with just a little hard work and creativity. Go check out your bathroom, but don't forget to bring your imagination! If you need additional ideas, don't hesitate to call our experts at 866-526-1843. We've got Designers on staff for that very reason!
---
My name is Julia Ritzenthaler, Founder and President of Unique Vanities, started in 2005. I started this business as an extension of our residential remodeling business, which focused on the design and build of custom cabinetry and architectural trim. I also worked as a financial advisor for 10 years at Ameriprise Financial, helping clients make sound money decisions, including budgeting for home improvement expenses. This expertise led me to start Unique Vanities, which offers a handpicked selection of high quality bathroom vanities, sinks, mirrors and more. You can find me most days sitting in Starbucks, my second office, or in my car driving my daughter across Dallas to gymnastics training.
---
More Great Small Bathroom Storage Ideas Resources:
13 Hacks to Make the Most of Your Tiny Bathroom
22 Sneaky Storage Tricks for a Tiny Bathroom