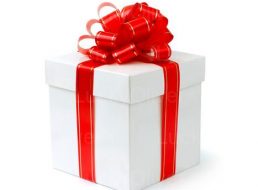 Posted on November 25, 2013 by Julia Ritzenthaler in Everything Else

Looking for a unique Christmas gift?  One to enjoy throughout the year as a reminder that the spirit of Christmas is for daily consumption?  Gift this to your friend or family member and watch them smile more often than not throughout the coming year. Begin by purchasing a magazine rack that fits the style of […]

No Comments. Continue Reading...