As a home owner you are always looking around for the next project, trawling through interior design magazines trying to find some inspiration. Even before you have finished your current one the cogs are turning on a new scheme to separate your home from everyone else's. That is part of what makes home ownership and decorating so much fun; finding projects and having a finished item to show at the end of it.
How many of you have considered focusing on transforming your interior doors as your next project? Not many I would guess. The simple truth is that when looking for a new project we all totally overlook our interior doors. We all have them and typically we all just leave them alone to act as the room dividers they were designed for.
As someone who is passionate about restoration projects I view doors as one of the most overlooked pieces of furniture in the house. This article will hopefully give you some ideas on how to transform your interior doors into decorative focal points.
Distressing solid doors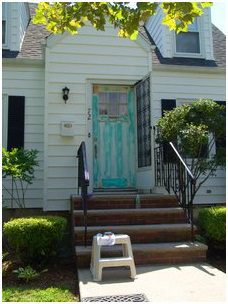 Distressing is a technique which gives new and old furniture that 'shabby chic' look by making it look tastefully worn (distressed). I love applying this technique to pretty much everything I can, the results are never the same as last time and there are a million options available. For doors you must make sure it is solid wood; it simply will not work on composite materials. Depending on the condition of the door my normal process is strip > paint first coat color > paint second coat color > distress. To distress you can use any number of tools; from varying grades of sandpaper to blunt metal objects. It may take a few attempts to get the look you were after but the time spent will be well worth it.
Staining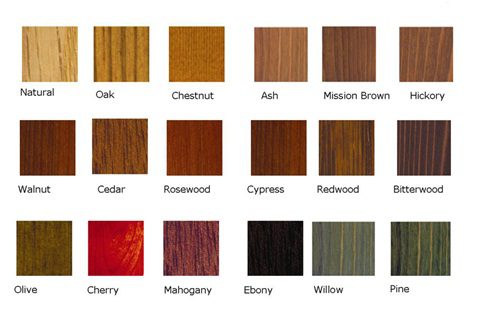 Most of us associate stained wood with the varying shades of red you apply to garden fences. The truth is that there are tens of specialty wood stain manufacturers who specialize in different colors. The key ingredient to good staining is natural stripped wood, so take the time to properly prepare your door prior to staining. Pick a color which complements the room into which it leads, this will create an interesting balance and ultimately look amazing.
Natural finish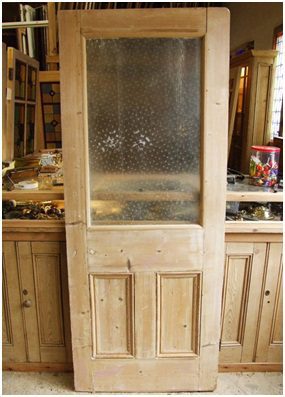 It is often hard to realize how nice a solid wooden door looks with no finish applied to it. Natural wood adds a soft feel to a room but can still look very formal. If you are lucky enough to have solid wooden doors throughout the interior of your home or even better ones of a period variety; giving them a natural finish could really change your interior. Unfortunately a natural finish does not benefit front doors due to swelling and other issues caused by being exposed to the elements.
Painting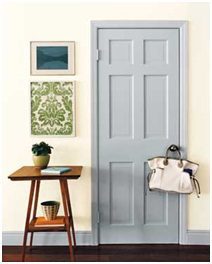 Most of us only associate painted doors with front doors; in actual fact paint can in a similar manner to wood stain totally transform an interior door. There are a lot more color options available with paint, with the option in a lot of stores to mix your own colors. Try to tie in the paint color with the color scheme of the rooms they access. In some cases the door can provide just enough accent color to totally transform the room.
Use of large stickers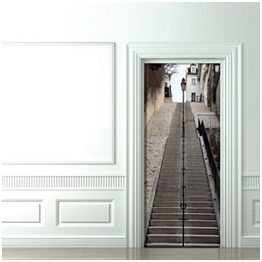 Stickers? I know; I didn't think they could work either. However it turns out there are a handful of companies out there making stickers which cover the entire surface of the door and turn it into something quite magical. From castle turrets to ancient libraries there are enough options out there to keep your house guest or children amused for days. They also require fairly minimal DIY skills which may appeal to a much wider audience. Some homeowners have gone as far to add a large rectangular wall mirror across from the door to magnify the effect.
The above transformation ideas were brought to you by Yale Composite Doors. Yale Door manufactures period style front doors. Not only does every Yale composite door look great; each door is manufactured to adhere to strict security codes.