Mirrors have always been a topic of debate in home design. While functional in several spaces, these fixtures aren't always welcome, and they may not blend well with the design of a space if not carefully considered. There are several factors involved here, from placement and size to the style of the mirror, and even the best and worst places in your home to put mirrors. Fortunately, if you're a fan and you want to make the most of mirrors in your home, we've got you covered.
There is so much that you can do when you decorate with mirrors. Today, you can find them in all kinds of styles, sizes, and more. They have unique frames and are available in tons of colors. Some people even choose to have mirrors custom-made or framed so that they can create the ideal look in their space. No matter what you have in mind, you've got a lot of options here. Let's take a look at what that entails.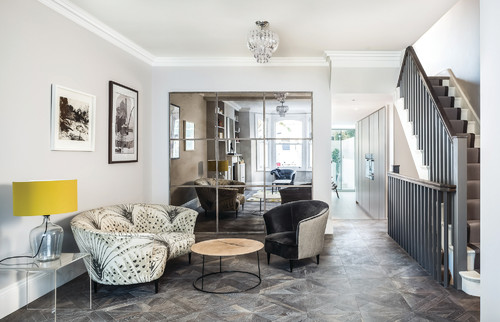 Five Tips for Decorating with Mirrors
If mirrors are your next design move, here are five tips you need to know:
Consider what rooms you want to add mirrors to. Bedrooms, for example, are one area that shouldn't have a ton of mirrors present. Living rooms and dining rooms are great spaces for decorative mirrors. You can add hallway mirrors if you'd like but be careful about their placement so they don't create a weird effect.
Pay attention to where and how you're installing the mirrors. They can create positive energy and improve the feel of your home, but only if you are putting them in the right places. Otherwise, you could be creating negative energy or causing a disturbance in the design that stops the flow.
Never put mirrors across from each other. This creates way too much chaotic energy and design confusion and it can create a stressful space in your home that isn't necessary in the first place. Plus, if you're into spiritual stuff, some people say putting mirrors across from each other can create a vortex that lets spirits in. Even if it's not true, maybe don't take the risk!
Consider how you can use mirrors to accentuate other design features. For example, you could put a mirror in the dining room to accentuate a chandelier, or even add one to the living room to reflect the natural light and open up the space. Think about mirrors as enhancements and they will do more for you than you expect.
This one is interesting because it walks the fine line of the debate between windows and mirrors. However, you should put mirrors near windows when you are trying to increase natural light. They should not be across from windows directly or in a place where they create too much reflection or distraction. When placed carefully, though, you can do a lot with adding light with just a few mirrors.
Related: 7 Ways To Brighten Your Dark Bathroom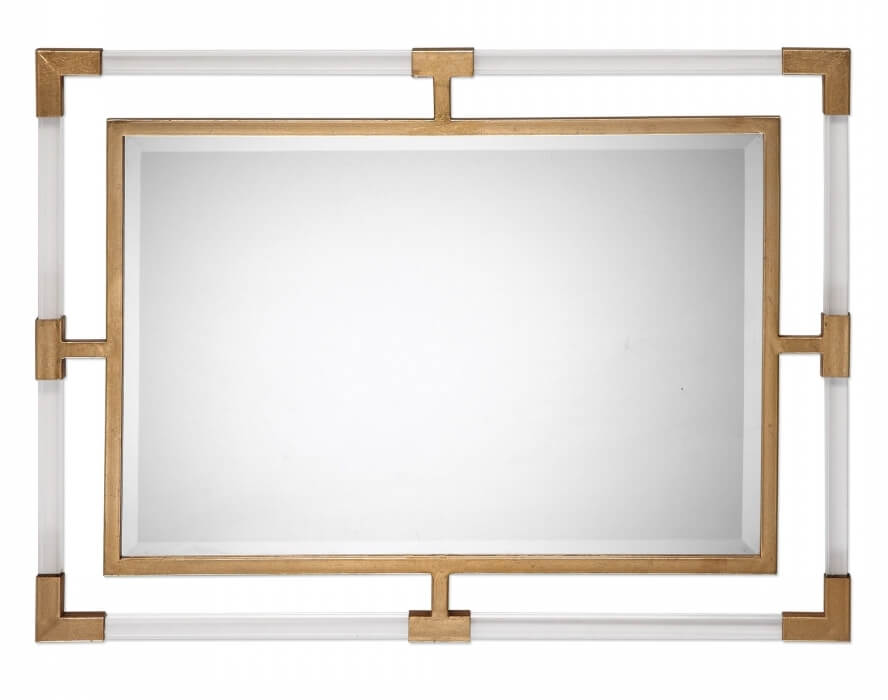 Balkan Modern Gold Wall Rectangular Mirror
Factors to Consider in Mirror Decor and Installation
There's a lot that goes into deciding where and how to use mirrors in your home. Outside of spaces like the bathroom where they are obviously functional, such as in the case of a vanity mirror or medicine cabinet, though, some people might not be sure how to incorporate mirrors into their design.
Several factors will go into your decision, but the most important one is the size and placement of the mirror. After all, you wouldn't want to install a huge mirror over a small bathroom vanity or put a tiny decorative mirror on a large wall with little other décor. It's partly common sense in design, but it's also about making the mirrors fit the space.
There is a time and a place for oversized mirrors (and undersized ones if you know design), but you have to make sure that you're using them properly. Make sure to check out inspiration online and see what others are doing with mirrors to make your installation perfect.
Mirrors are also best installed with anchors. These are made of heavy glass material and will not hold with a simple nail in the wall, in most cases. Even if your mirrors seem light enough, you should assume they aren't and anchor them to the studs in the wall for safety and best results.
Now, let's look at the best and worst places to put mirrors.
Brittany Rectangular Antique Bronze Metal Frame Mirror
Best Places for Mirrors
The best places to use mirrors include:
Above the bathroom sink
In entries and exit halls
In dark rooms to increase light
On walls neighboring windows to reflect light
In closets and wardrobes
In small spaces to open up the room
These are just a few of the ideas of where you can put mirrors for the best outcome. Get creative and figure out where you want to add mirrors for function, style, or other needs you may have.
Related: Bathroom Mirror Lighting Ideas
Sorbolo Antiqued Silver Leaf With Black Undertones Rectangular Mirror
Worst Places for Mirrors
There are also some places you should definitely skip putting mirrors. This includes:
Across from doors or windows
Across from the toilet in the bathroom
Across from another mirror
In the main bedroom area
The last one is more of a feng shui energy rule, but it's a good one to follow if you don't want to deal with a restless night's sleep time and again. Essentially, mirrors are supposed to accentuate the design, not enhance the areas that are lacking or that you don't want to be seen. Plus, placing two mirrors opposite each other creates a lot of chaos in the design and can detract instead of enhancing the space.
Related: How to Pick the Right Bathroom Mirror
Fenetre Arched Rustic Windowpane Style with Distressed Taupe Mirror
Create the Perfect Design for Function, Style, and More
Mirrors are no longer just a functional tool that people use to check on their appearance or handle hygiene tasks. In fact, they haven't been for some time. Mirrors are part vanity tool, part function, and part style. When you combine the three and keep the tips above in mind, you'll love the ways that you can decorate with mirrors to give your home a whole new look.
Related: How to Make a Bathroom Look and Feel Luxurious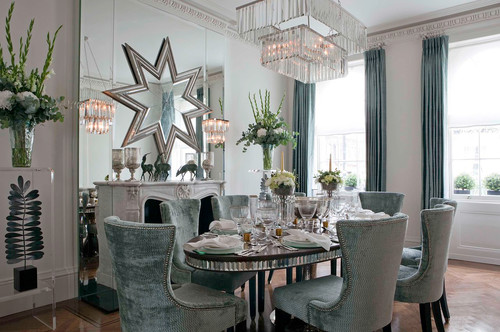 ---
My name is Julia Ritzenthaler, Founder and President of Unique Vanities, started in 2005. I started this business as an extension of our residential remodeling business, which focused on the design and build of custom cabinetry and architectural trim. I also worked as a financial advisor for 10 years at Ameriprise Financial, helping clients make sound money decisions, including budgeting for home improvement expenses. This expertise led me to start Unique Vanities, which offers a handpicked selection of high quality bathroom vanities, sinks, mirrors and more. You can find me most days sitting in Starbucks, my second office, or in my car driving my daughter across Dallas to gymnastics training.
---
Resources
https://www.elledecor.com/design-decorate/room-ideas/tips/g197/ideas-for-decorating-with-mirrors/
https://decoholic.org/professional-tips-for-decorating-walls-with-mirrors/
https://www.homesandgardens.com/spaces/decorating/decorate-with-mirrors-199626
https://www.realhomes.com/design/mirror-design-ideas
https://www.lindaholtcreative.com/2020/09/best-and-worst-places-to-hang-a-mirror/
https://www.mirrorcity.com.au/blogs/blogs/on-the-wall-tips-for-the-best-wall-mirror-placement-in-your-home
https://www.apartmenttherapy.com/mirror-ideas-266430