We like to showcase different products occasionally, for one reason or another. Today, we're excited to discuss, specifically, our 30 inch vanity collection and all it offers. We'll also discuss what makes the 30 inch vanities a good size for any bathroom and how you can make sure that you choose the ideal size for your vanity.
And, of course, we'll also include a list of our bestselling and most popular 30 inch vanities to help you get inspired and find the perfect fit for your bathroom upgrade. First, let's talk a little about choosing and sizing your vanity.
Related: Bathroom Design and Inspiration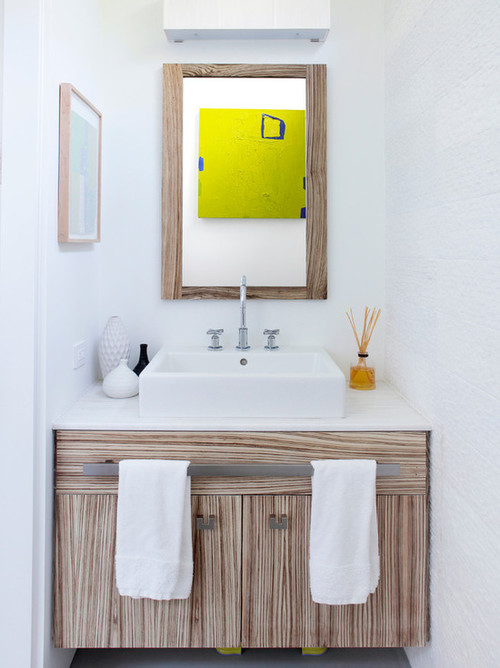 How to Pick the Right Size Vanity
You must consider a few different things to choose the right vanity size. Namely, how much space do you have in the bathroom versus how much counter space do you think you will need?
After all, you can't very well install a 60 inch vanity, no matter how much you love it, if there's just no space. Find a vanity that fits your bathroom without taking up too much space. Ensure that it also provides you with the counter space and sink access you need.
Related: Bathroom Vanity and Sink Buying Guide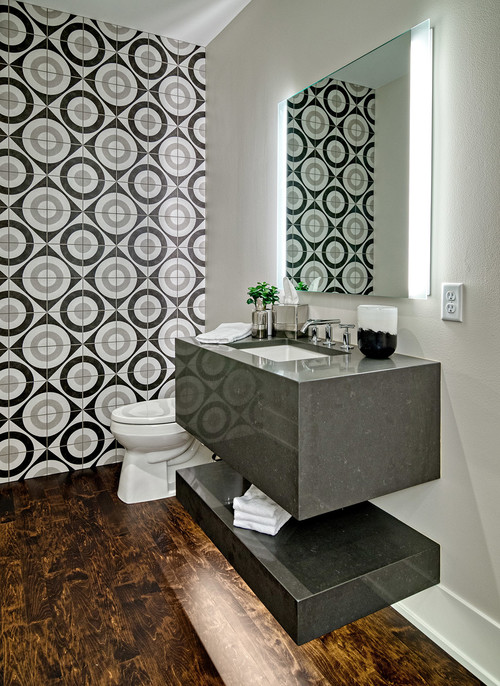 Hot Trends in Bathroom Vanities for 2021 and Onward
A lot is happening in the home renovations and bathroom upgrades, including vanities. Trends are great for getting inspired and helping you choose a style that will continue to add value to your home. Some of the hottest trends in bathrooms right now include:
Flooring
Floating Vanities
Spa-Inspired Showers and Tubs
Hygienic Surfaces
Bold Designs
Design Details
Related: Bathroom Trends To Watch In 2021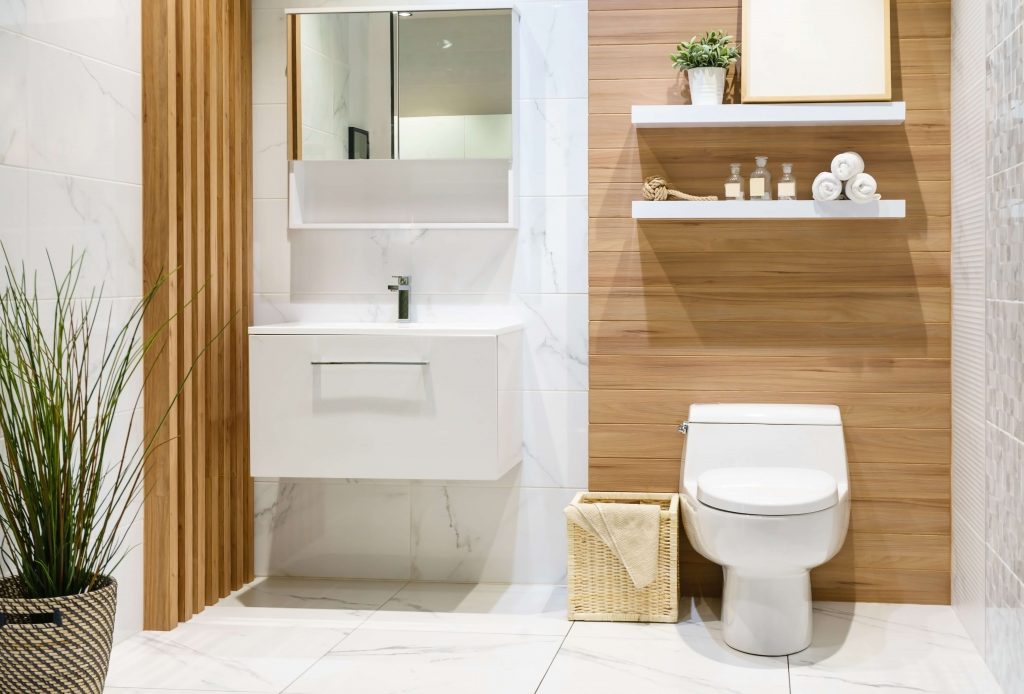 Our Top 30 Inch Bath Vanity Models
This traditional vanity cabinet offers a lot of style and substance in a small package. In addition to the stylish finish, you also get three drawers, one cupboard, and a false-front drawer at the top to add that unique finishing touch. You can choose from your choice of tops, and it comes with beautiful satin nickel hardware.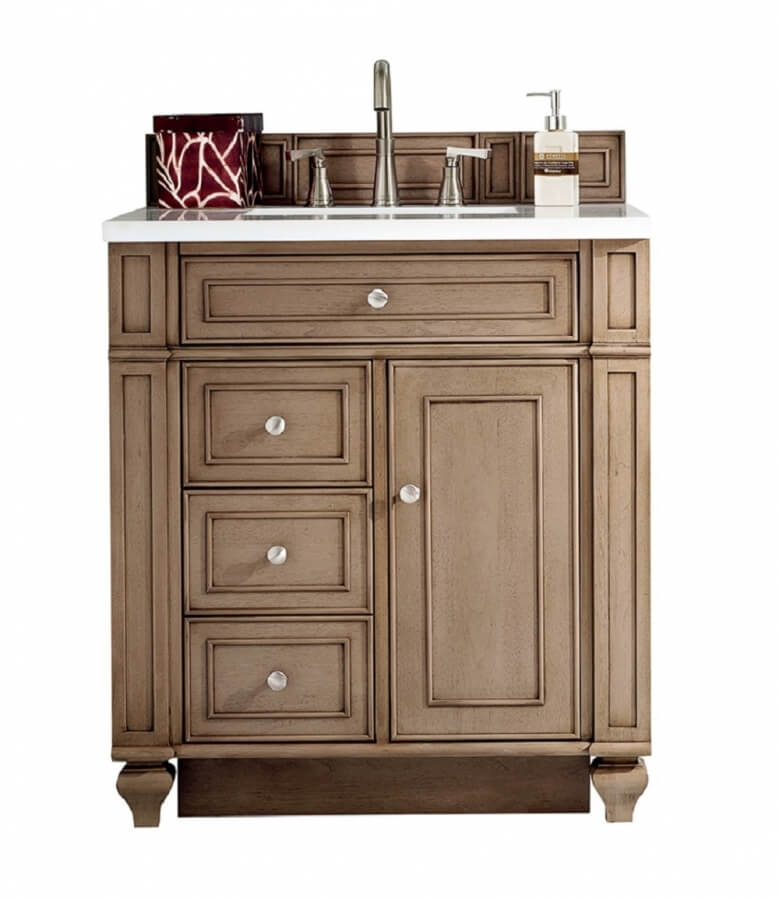 30 Inch Single Sink Vanity in Whitewashed Walnut
This modern vanity offers a clean, white finish and a look that is anything but typical. Two drawers with plenty of storage, along with a shelf for storage on the bottom, ensures that you have all the space you need. Plus, the four modern chrome handles offer a stylish finishing touch, and it comes with a Carrera white marble top.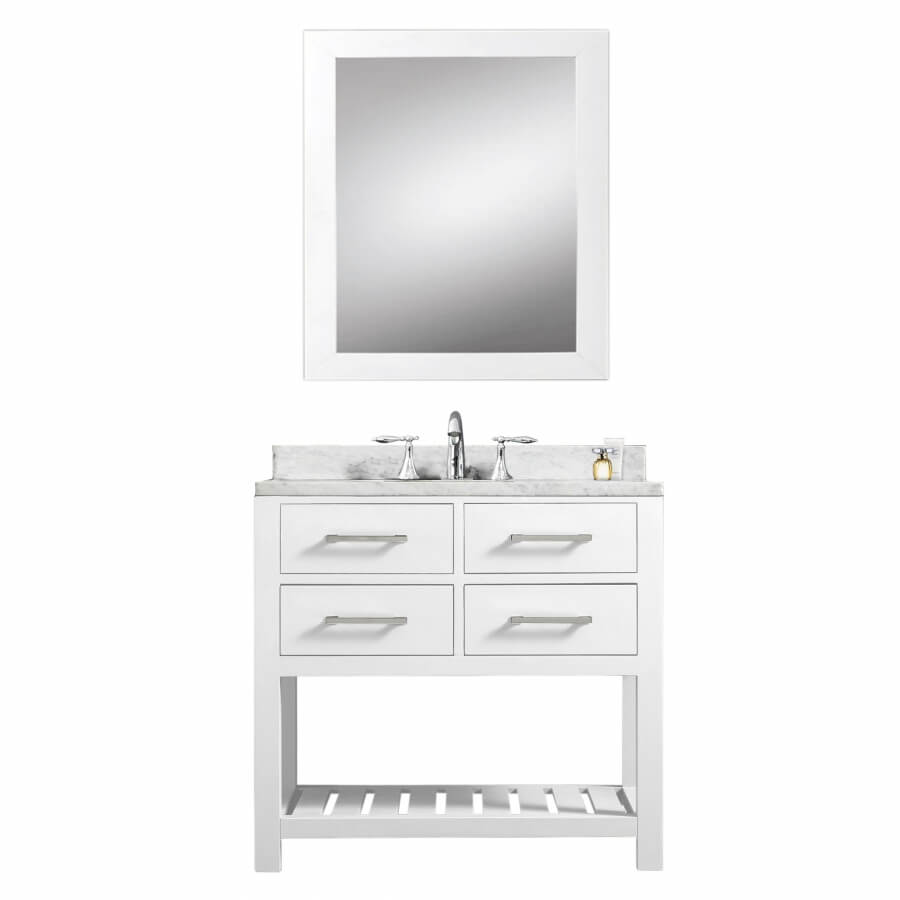 30 Inch Single Sink Bathroom Vanity in Pure White
The 30-inch vanity in distressed gray is great for those modern rustic designs. This comes with the option of no top or a white Carrera marble top. The two doors feature soft-close hinges and the drawer at the bottom provides additional storage. Chrome hardware finishes off the piece for a modern, rustic look that will add style and substance to any bathroom space.
30 Inch Single Sink Bathroom Vanity in Distressed Gray (Optional Top)
While most people stick to whites and wood tones, adding a splash of color with your vanity is also a good option. This modern cabinet also mounts to the wall, freeing up floor space and adding a more contemporary look. With chrome handles on the doors, the finish is clean and simple, and it comes with the option of a Carrera white marble top.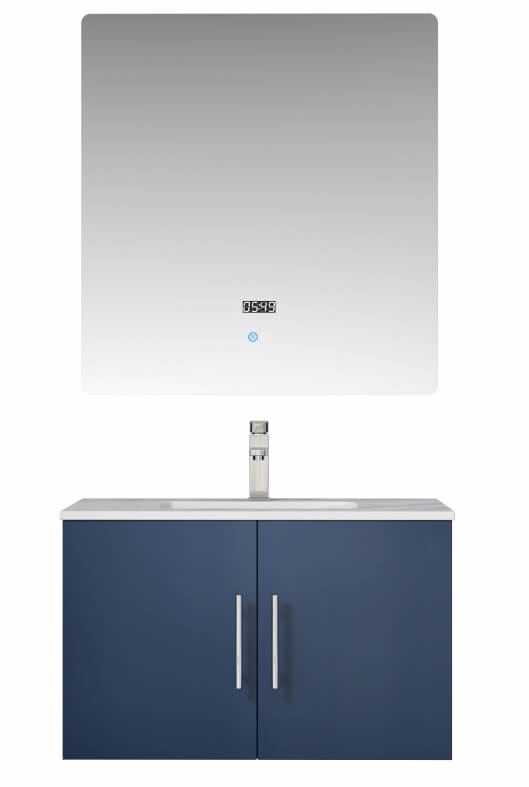 30 Inch Single Sink Wall-Mounted Bathroom Vanity in Navy Blue
The distressed white vanity is a great choice for those adding a chic rustic look to their home. It has a bit of a bohemian style with impressive gold hardware, offering a much more classic, inspired design. There are two doors, and the shelf inside is adjustable or removable. It also comes with the option of quartz in gardenia white or gray veining.
30 Inch Single Sink Bathroom Vanity in Distressed White
Another modern style, this single-sink vanity in walnut includes unique square hardware in a satin nickel finish and feet that keep the cabinet off the floor. This often gives the illusion of freeing up more floor space, which is an added bonus. You'll also enjoy a drawer and two cabinet doors for storage access.
30 Inch Single Sink Bathroom Vanity in Walnut (Optional Top)
If sleek is your style, consider this espresso single-sink cabinet that offers two doors and a drawer for storage along with chrome hardware and soft-close hinges. It also has a white quartz countertop and comes pre-drilled for a single-hole faucet. The sleek espresso color will add a high-end look to any bathroom space.
30 Inch Single Sink Bathroom Vanity in Espresso
For those looking to add a little rustic style to their bathroom, this ash gray vanity with a barn-style door is the perfect touch. You'll enjoy three fully extended drawers and a sliding door to access the storage cupboard and plumbing. It comes with white quartz or no top option, and it features black bronze hardware for a stylish finish.
30 Inch Single Sink Bathroom Vanity in Ash Gray with Barn Door Style Door
Choose Your Favorite New Style
As you can see, there's a lot to choose from in the world of 30 inch vanities. Even if you need something of a more moderate size, you don't have to compromise on style. These vanities afford a lot of substance and style in a compact size, which is more than a lot of people expect. Whether you already have an idea of what you want or are just trying to see what's on trend, this guide should help you in your quest for the best. And as always, remember that it comes down to what fits your home and how you can create the bathroom you've always wanted. With these options, that should be easy.
---
My name is Julia Ritzenthaler, Founder and President of Unique Vanities, started in 2005. I started this business as an extension of our residential remodeling business, which focused on the design and build of custom cabinetry and architectural trim. I also worked as a financial advisor for 10 years at Ameriprise Financial, helping clients make sound money decisions, including budgeting for home improvement expenses. This expertise led me to start Unique Vanities, which offers a handpicked selection of high quality bathroom vanities, sinks, mirrors and more. You can find me most days sitting in Starbucks, my second office, or in my car driving my daughter across Dallas to gymnastics training.
---
Resources
https://www.bellacor.com/resources-and-guides/furniture-resources-and-guides/bathroom-vanity-size.html
https://theflooringgirl.com/decorating/bathroom-vanity-trends/