Tear out that old acrylic bathtub/shower combo and replace it with a soaking tub and open shower. If you've never heard of a soaking tub, the odds are you've seen one and didn't realize it had a name. Think of those old-fashioned tubs with the four brass feet, and that's a soaking tub! Of course, these tubs have come a long way and now come in various designs—from modern Japanese ofuros to metal slipper tubs reminiscent of 19th century Paris.
As for the shower, with an open design, you can add an overhead rain shower or even a waterfall. We think this style looks best in concrete or stone, but you can also achieve a visually striking and aesthetically pleasing design with porcelain tiles. Just be sure that your bathroom has enough drainage and can withstand some stray water spray.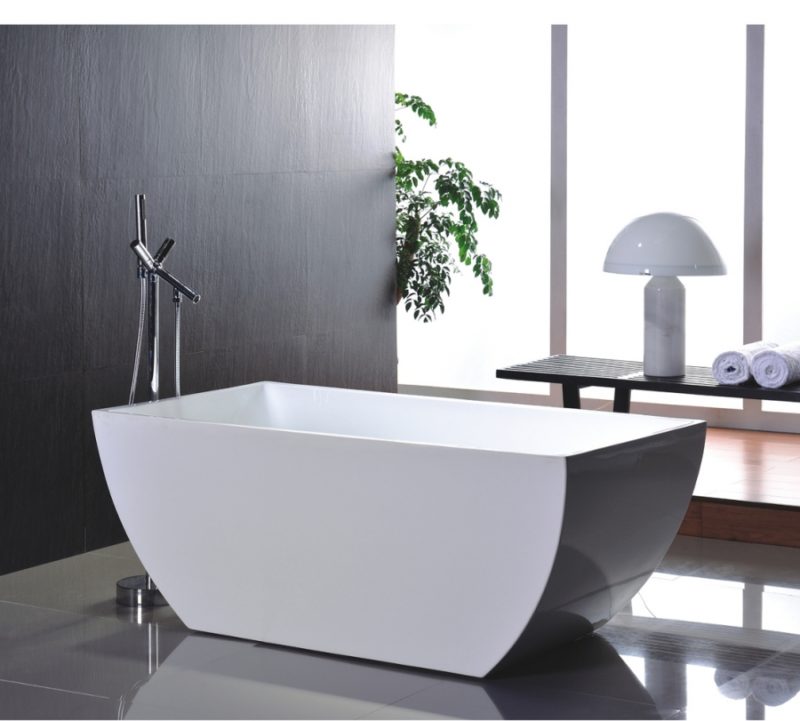 Go Green
Although pastel and emerald greens are having a moment in design, we aren't talking about color schemes. We're talking about the environment. 2020 is the year for eco-friendly designs, and your bathroom is an ideal place to think about sustainability. Between showers, toilets, and sinks, you're using a lot of energy and water every day, when you could be doing better with just a few small changes.
Low flow showers and tankless toilets can save up to 20,000 gallons of water over a year, making them an excellent choice for anyone looking to retrofit their bathroom fixtures. If you're worried about water pressure in a low flow shower, don't. Despite using less water, they still maintain average if not above-average water pressure.
Maybe changing out plumbing is above your budget, though. For a more accessible switch, change out your lights for a more sustainable option. Some added light can help freshen up a bathroom while still managing to save you money on your energy bill. You have a range of options at hand, but halogen and compact fluorescent light bulbs are popular choices these days.
Related: How to Create a Bathroom Remodel Budget
Upgrade to the Latest Tech
If you're planning to retrofit your bathroom with the latest green technology, why not go all the way and invest in the best and more modern fixtures available? It's 2020, so why not start living in the future? This year, we've seen smart showers, smart toilets, and even smart mirrors on the trend. If you've never experienced a smart bathroom before, you don't know what you're missing.
Depending on your budget, you could splurge on a smart shower system that allows you to preheat your water before turning on the faucet, create a steam bath, set mood lighting, and even link it to your Alexa or Google Assistant for music and more. Similarly, with a smart toilet, you'll be able to sit down on a perfectly warmed seat, even on the most frigid of winter mornings. Again, depending on your budget, you can find options with automatic flushes, lights, and even automated lids.
For those looking to really let loose in their budget, consider a smart mirror. More of a digital display than an actual mirror, smart mirrors do way more than just reflect your image. They'll display the weather and news, your daily calendar, your social media, and can even be voice commanded through Google Assistant or Alexa.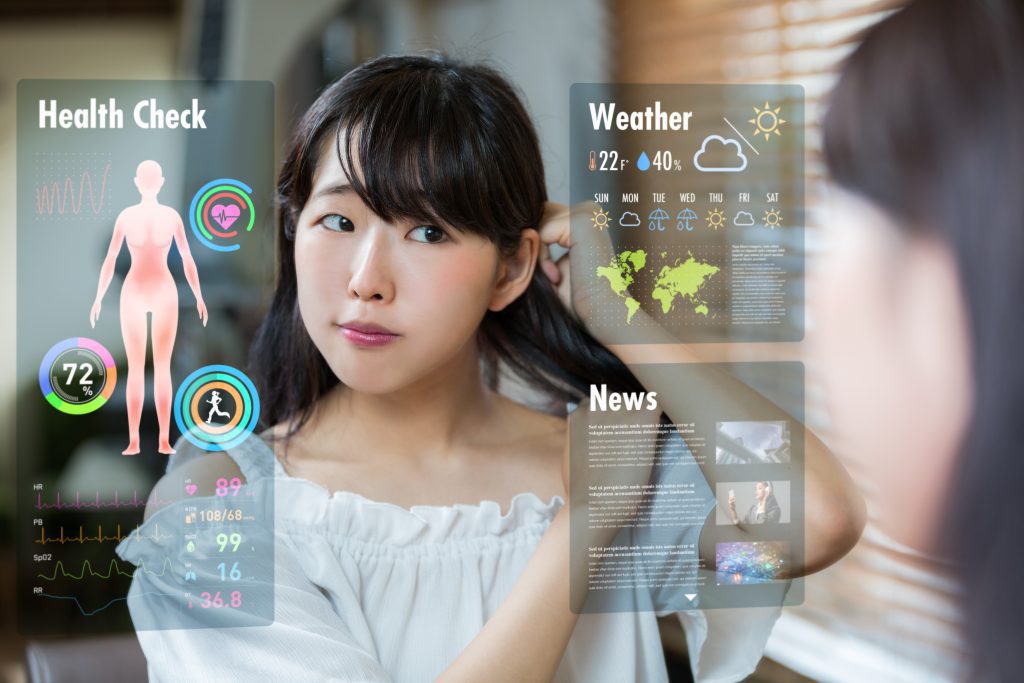 Bring the Machinery Home
If working from home has you missing the daily grind, you could remodel your bathroom in an industrial cityscape style. Industrial designs are heavy on metals, concrete, and brick with neutral blacks, greys, and whites. As the perfect blend of modern and minimalist designs, industrial bathrooms look great in urban lofts, apartments, and townhouses.
Industrial bathrooms leave you open to many choices, so it's best if you approach this style from a holistic approach. Narrow down what type of fixtures you want to begin, then find exact items that match the style. You could opt for sustainable and high-tech fixtures or go for a more rustic, old-school factory feel. Ultimately, industrial design is just one flavor from which you can build your entire design.
Float Away
Maybe you haven't got the space to pull off a home factory in your bathroom. In fact, if space is an issue, you are probably looking for ways to maximize the area you have. Of course, you can't very well get rid of the sink, toilet, or shower. Instead, think of ways to change the space visually. Think floating vanities.
As the name suggests, a floating vanity appears to float in mid-air, leaving the space below free and open. Call it an optical illusion if you will, but by leaving added space below the vanity, your bathroom will appear larger and less cramped by cabinets and fixtures. Some options do include cabinets while others stick to just a counter and sink. The more space left open below the vanity, the larger the room will look.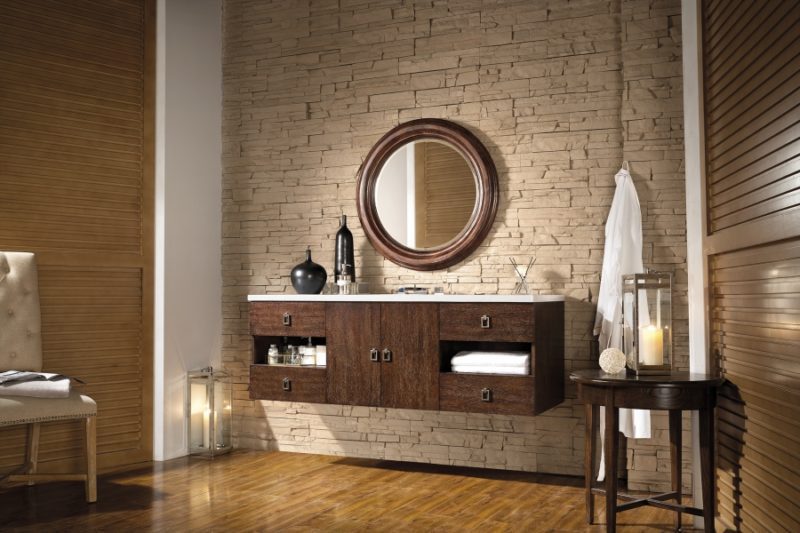 60 Inch Single Sink Bathroom Vanity in Coffee Oak with Top Choice
Seize the Moment
If we're going to be stuck at home, for the time being, let's make the most of it. Now's the time to get to work at tearing out old designs and updating them to the hottest and most aesthetic designs 2020 has on-trend. Just remember to plan out your design ahead of time and stick to your budget. Now let's get to work!
Resources
https://www.hgtv.com/outdoors/flowers-and-plants/houseplants/14-indoor-plants-for-low-light-pictures
https://www.thebalancesmb.com/low-flow-fixtures-types-benefits-and-costs-844731
https://www.cnet.com/news/smart-showers-smart-toilets-and-smart-sinks-should-you-put-your-plumbing-online/
https://smartmirrorguide.com/what-is-a-smart-mirror/