Bathroom Countertop Trends: Eco Friendly Alternatives
Posted on

August 29, 2014
Countertops can dominate kitchen and bathroom designs. Their look often influences the choices made in the rest of the space. Counters make up a large part of what you see when you glance into a bathroom. Companies that offer recycled countertops often custom-make orders, so buying a vanity without a top and adding your favorite recycled top is the best option. This article from the ultimate design website, Houzz, details some options for eco-friendly countertops. These options are great because they combine the beauty and durability of traditional countertop materials, with the earth-saving properties of recycled materials. From recycled glass to paper, anything in our everyday lives can become a functional surface in our bathrooms.
Get inspired by my favorite pairs of vanities and eco-friendly countertops.
This black vanity leaves room in any color scheme for colorful recycled glass flecks. Vetrazzo offers $10 samples and has showrooms all over the US.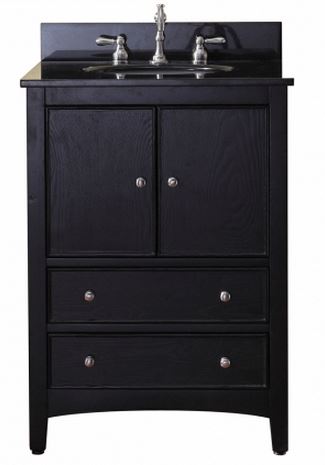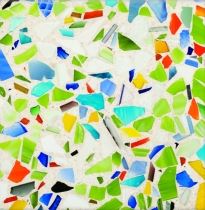 This ornate traditional vanity pairs well with a sophisticated recycled glass, paper and cement material. The paper element adds dimension and warmth. Squak Mountain Stone is based in Seattle and their products are available in 20 states and Canada.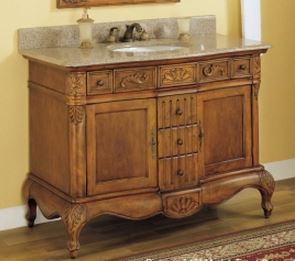 Get started on your own creation today!
Content provided by Julia Ritzenthaler