How to Buy a Vessel Sink Faucet
Bathroom vanities with vessel sinks are more popular than ever. At first, it seemed, just a few years ago, we started seeing them in architecture and design magazines. Luxury spas and high-class restaurants started installing them in their lavatories. Then people realized that these luxury fixtures could be purchased and installed for little or no more cost than a traditional, boring sink fixture.
Now that we're seeing vessel sinks pop up more and more in bathroom remodeling projects, let's talk about something a lot of people don't think about when they decide to buy one: the faucet. We know, this seems like a pretty obvious thing to think about. When you purchase your new sink, you're going to want a new faucet, too. Your old one probably won't reach as high as a top-mounted or even partially recessed vessel sink, and it certainly won't match.
That's not the only concern, though. When you look at vessel sinks to purchase, you need to consider whether the sink comes with a faucet, if it's the faucet you want, and a few considerations for mounting and plumbing. Let's walk through the basics of buying a vessel sink faucet and how you can avoid the pitfalls that come with buying the wrong one.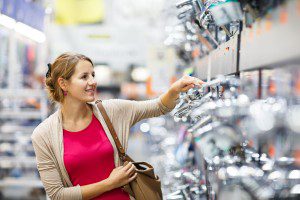 Does Your Sink Have an Integrated Faucet Hole?
If the sink you've chosen has a faucet hole integrated into it, it may come with a faucet. You don't have to choose to use this faucet if you like another one better, but there are a few things you'll want to consider. Look at the faucet hole, and you'll be able to determine if it's proprietary to the faucet that comes with the sink. If it is, you'll be stuck with that faucet, so you may want to consider another sink.
If the hole doesn't have an odd, proprietary shape, you can choose a sink-mounted faucet, and you'll be on your way. Because of the placement, you shouldn't have to worry about any special plumbing problems, and you should be able to continue with installation.

Do You Want a Deck-Mounted or Wall-Mounted Vessel Faucet?
If you choose a deck-mounted faucet – one that mounts directly to your counter – you'll just need to make sure that the hot and cold fixtures are spaced in such a way that they will line up with your current plumbing. If they do not, you will need to talk with a contractor about refitting the plumbing in your bathroom vanity to fit the faucet and knobs that you want.
Wall mounted faucets and knobs are classy and unique. They come in a variety of modern and traditional looks, with styles ranging from farm spigot lookalikes to waterfall faucets. The important thing to think about here, though, is your plumbing. If you choose a wall-mounted faucet, you are going to need to have a professional refit all of the supply lines for your bathroom vanity. This is not an inexpensive job, and you'll need to consider the time and money that will go into changing out all of the pipes in this area.
We certainly don't want to discourage you from purchasing the faucet that you want. Bathroom vanities with vessel sinks and wall-mounted faucets can be incredibly beautiful. They can add a sense of ambience and style to your bathroom that will make your morning and evening bath rituals more relaxing and enjoyable.
If you have your heart set on a wall-mounted faucet, you may just want to allot a bit more money and time to your bathroom vanity project. If you know these things before you make any purchases, you'll be able to weigh all of your options and how much each will cost.
If you're planning on selling your home in the next few years, you may want to opt for the least expensive upgrades to your bathroom. A top-mounted vessel sink and deck-mounted faucet aren't that hard to install, yourself. You could save money and increase the value of your home at a great price.
However, if you're going to be in this home for many years, you're probably not thinking as much about the resale value of your house as much as your enjoyment of the amenities in it. Take a look at all of your options and find the best one for your budget, and never hesitate to call the professionals, whether it's for installation or just for a consultation on cost and effort for the project.
Whatever you decide, with these considerations in mind, you should be able to foresee all of the costs involved in your bathroom upgrade. You'll know how long it will take and what to expect. Enjoy your new bathroom vanity!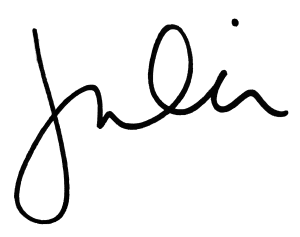 Content Provided By: Julia Ritzenthaler