It does not matter precisely why you are doing a bathroom remodel, the simple truth is that almost all such projects feature a similar set of steps from start to finish. Just "how" to go about remodeling the bathroom does not vary widely from the enormous upgrade with lots of square footage or the tiny closet-sized bathroom that needs to be brought into the modern era. There are 11 standard steps that you must address if you want an optimal outcome, and we have itemized them below.
Before delving into them, though, remember that kitchen and bathroom updates and improvements rate as some of the most financially rewarding, and it is important to take the time and make the right choices if you plan on selling the home within the next decade.
With that in mind, here are the 11 steps to follow when remodeling a bathroom of any kind:
1. What's your goal for the bathroom remodel?
Are you doing the project simply to update, resell, enjoy more space, improve the usability of the space, or something else? If you have yet to define the goals for the project, you are starting off on the wrong foot. Take some time to list the reasons for making a bathroom improvement, itemizing them from most to least relevant, and only then move forward. One expert said, "When embarking on a journey that will take a good chunk of your time and bank account, you want to get it right. And you want to be happy with the end result…Before you do anything, think about what your ideal bathroom would be. Forget money and space constraints; just imagine what you want and the intended purpose."
Only once the project's purpose is clear can you make realistic decisions about the room's various features, elements, and uses. Typical goals are to update, resell and improve function, but your goals may be a combination or none of those things.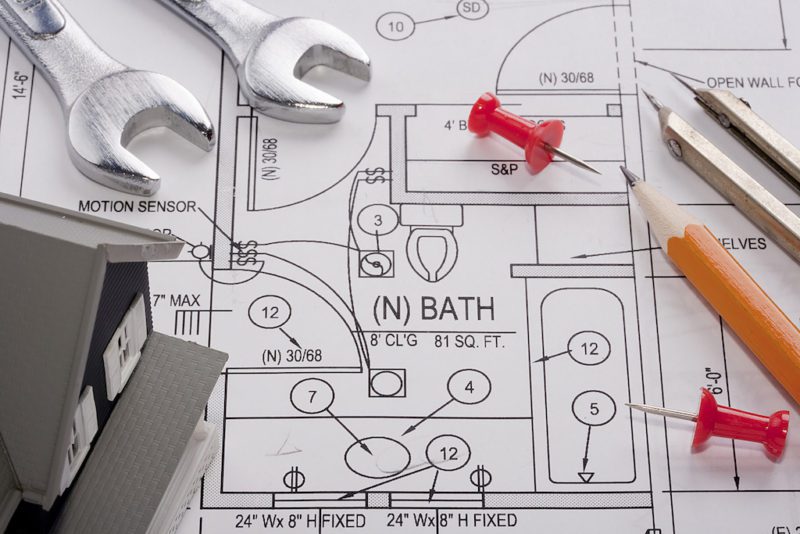 2. Create a Budget
With goals in mind, you can then build the most accurate budget. After all, if you have to gut the bathroom, the budget will be far greater than if you had only to remove a toilet and install a new vanity. You're looking at a minimum of $10k for a full renovation budget but it can go much higher. Factors to include are materials, labor, and any "extras."
3. Should You Hire a Professional Contractor or Designer?
While the budget may add labor of electricians and plumbers, don't forget that you may need a designer or contractor if you will totally renovate or upgrade a space. Should you hire a professional? If you are doing only limited changes, such as a new toilet rather than redesigning the room's floor plan, or new tile instead of tearing out sheetrock, you may be able to handle the individual contractors. If the project involves managing teams, getting permits, and so on…budget for contractors and designers.
Click Here to Read Tips for Hiring a Contractor
Click Here to Read Tips for Hiring Interior Designers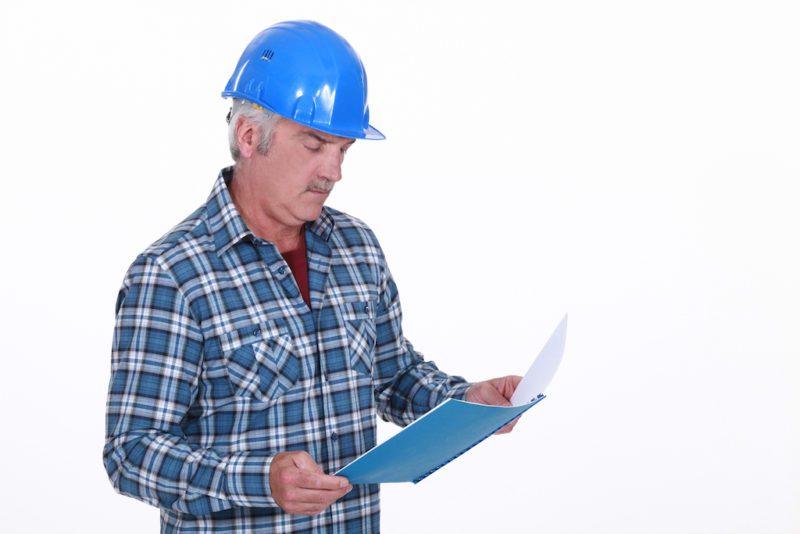 4. Gather Ideas
Whether or not you work with experts, don't start with fixtures or cabinet shopping until you've created a vision board or gathered some basic ideas together. The experts at AngiesList say that it is imperative to "dream and gather" and decide on the wants and the must haves from the different inspirational resources.
5. Finalize the Design/Layout
With clear goals, a budget, inspirational images, and experts, you can lay out the perfect bathroom remodel. Don't take a step further without locking in on the layout or footprint of the room. This is the only way to understand how a space works, the lighting options, and more.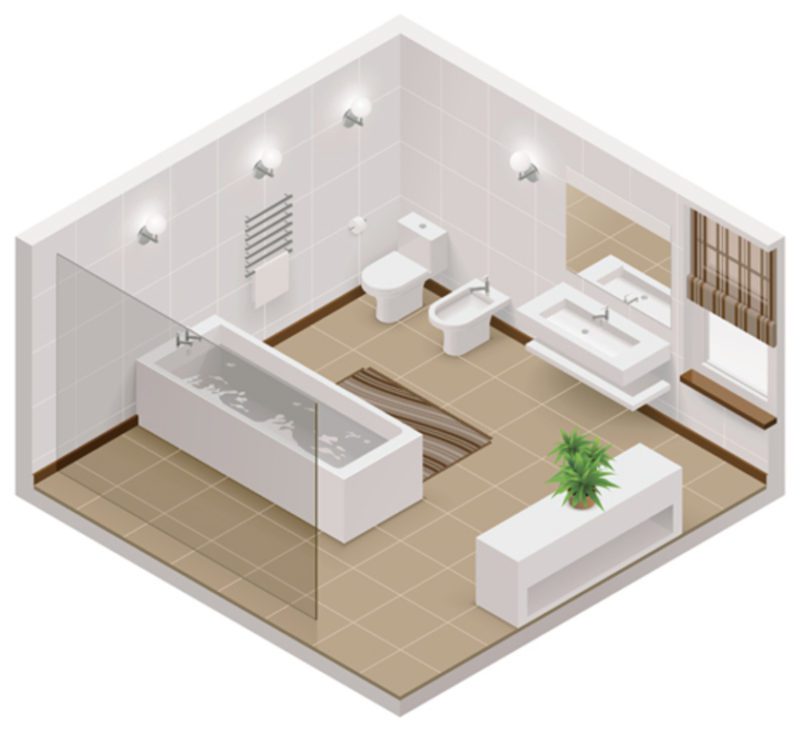 6. Choose Materials, Colors, Finishes
Once the space is fully designed and fixed, that is the time to figure out what sorts of materials (MDF cabinets or hardwood, for example), the colors, and how every surface or area will be finished. That does not mean things like light switches, but it does mean things like paint or tile and so on.
7. Get Estimates
All this planning is when a homeowner is in the right position to request quotes, bids, or estimates. The standard practice is to get at least three options to compare and contrast the options. One of these experts might show you a way to cut costs by changing your design or layout. Take such suggestions seriously because they have tremendous value.
8. Pull Permits
Make a schedule once the plans are truly finalized, and your experts, contractors, and workers are lined up. That is also when you can "pull permits" according to your area's needs. As the experts at HomeAdvisor remind people, "Before beginning the remodeling process, be sure to secure a building permit from your local city or county government. Failure to do so could ultimately make your bathroom remodel much more costly."
9. Prepare for Demo
If your planning stages proved that you needed to save somewhere along the way, a demo day is often where you can do some of the work yourself. If not, it requires you to find the right experts, and you'll need to prepare in both approaches. Demo, or demolition, is the removal of existing cabinetry, fixtures, and finishes. It can be time-consuming and costly if not done properly. Take the time to figure out where electrical lines, plumbing, supporting beams, and other significant bathroom areas are located, and be careful of them when doing demos.
10. Final Punch List
The planning and designing, budgeting and adjusting, demo and permit pulling are all part of an essential calendar or punch list. This puts everything into the most workable chronological order and can be done by a contractor or an organized homeowner. It will include, as the team at Houzz says, "It's ideal to have every last detail planned, and every material picked out and ordered before construction starts… nail down the nuts and bolts of how things will flow," and you'll see few to no losses throughout the renovation.
11. Decorate
Once everything is finished, you can take the time to savor the updates and then get to work decorating. While you might have professionals do painting, it can be quite enjoyable to spend time installing the plate covers, hanging art or curtains, and more. Then, it is time to enjoy your brand-new bathroom!

---
My name is Julia Ritzenthaler, Founder and President of Unique Vanities, started in 2005. I started this business as an extension of our residential remodeling business, which focused on the design and build of custom cabinetry and architectural trim. I also worked as a financial advisor for 10 years at Ameriprise Financial, helping clients make sound money decisions, including budgeting for home improvement expenses. This expertise led me to start Unique Vanities, which offers a handpicked selection of high quality bathroom vanities, sinks, mirrors and more. You can find me most days sitting in Starbucks, my second office, or in my car driving my daughter across Dallas to gymnastics training.
---
More Great Bathroom Remodel Resources
Preparing for a Bathroom Remodel
9 Amazing Bathroom Renovations to Inspire You