This post will give you some examples if you're lost when it comes to finding the perfect faucet to purchase. Luckily uniquevanities.com has lots of products to choose from among other resources, and it's connected directly to this blog site!
Here's a fixture if you're looking for something traditional with a touch of old world. This dual-handle control fixture, meaning there is a separate handle for the hot and cold water, is a great addition to your bathroom if you've got beautiful Italian tilework or a dark traditional wood vanity. Oil rubbed bronze bathroom faucet fixtures look great in bathrooms done in brown tones. The color of the fixtures keeps the space nice and warm without being too flashy, as something like gold or silver would appear. Be sure to keep your finishes consistent by using the oil rubbed bronze version of the showerhead and other hardware you choose.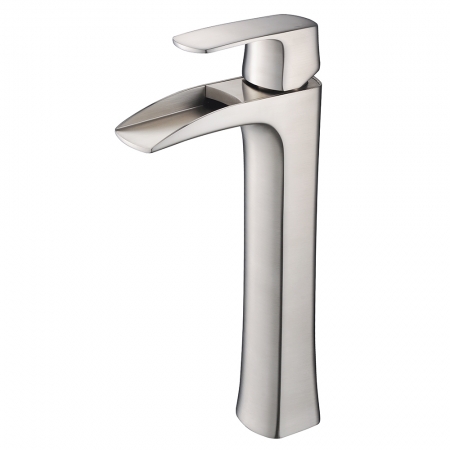 Are you more into modern? No problem. Modern fixtures are usually more cylindrical and simple in shape, as shown in the faucet below from Uniquevanities. This fixture is a single lever configuration, keeping everything nice and clean, a common characteristic in modern fixtures. This piece is great for both budget and high-end bathrooms.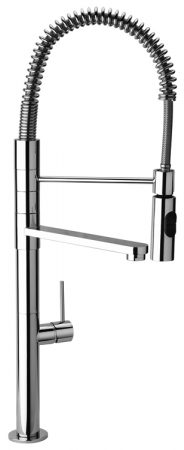 Here is a fantastic Grohe kitchen faucet that is perfect for your contemporary styling and filled with technology as it delivers boiling water instantly from the faucet.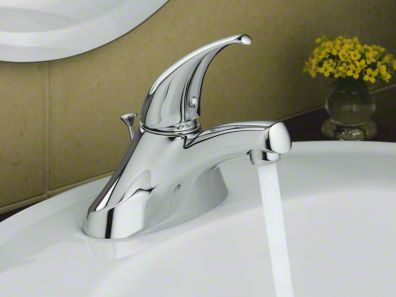 Last but not least, if you're right in the middle of contemporary and traditional – we're not leaving you out! Transitional pieces are fantastic and usually fit best with a polished or brushed chrome finish. Look for fixtures with similar characteristics as this piece from Kohler. Transitional fixtures are curvier than modern fixtures. They have a more organic look to their shape but are less ornate than traditional fixtures. This particular collection from Kohler is called Coralais and comes in multiple setting arrangements, from the single hole to dual handle. Either configuration is appropriate for this style; it just depends on the sink's faucet holes. What's best about this faucet is its low-flow aerator option, allowing you to be stylish while saving the environment!
Jacque Link is the featured writer for UniqueVanities.com and UniqueMirrorsOnline.com, where you can find the best white bathroom vanity cabinets and faucets to coordinate!