It's not necessary to spend a lot of money to make your home a beautiful place to live.  In fact, in some cases there's no need to spend a penny in order to add small accents of your own creativity in your house.  My favorite types of DIY projects are those that make your life easier, make your home more beautiful, or that make use of something old.  The best DIY projects, however, are those that take a small amount of time to accomplish, but make a big impact.
A great time to enlist some DIY magic into your home is for some creative organization.   One area in every woman's life that never seems adequately organized is their makeup collection.  A great way to gather all your favorite makeup items in one place is to display them on a magnetic board.  All you need is a piece of metal, even an old cookie sheet will do, and some magnetic dots.  Take your magnetic board, whatever you chose to use, and dress it up some.  Decoupage some scrapbook paper over it to add some fun color or even put the piece of metal inside a decorative frame.  Then just hot glue magnetic dots or strips to the back of your individual packages of makeup and their ready to be displayed on your board.  You can take it one step closer by adding a small cup or holder to store some of your brushes or tools in a convenient place.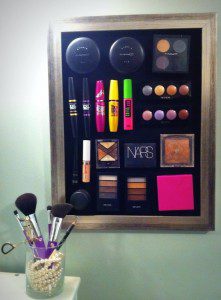 If you're in the mood to add some spark to your home décor, a great way would be to add some interest through an accent wall.  If you have a small wall or a wall that you want to make a focal point, a fun way is to add a pattern that will really make a statement.  There are several ways to accomplish this.  You can cut out an interesting geometric pattern out of cardboard for a stencil and use that to paint a pattern in a contrasting paint color across the wall.  Also, a growing trend is to paint your walls in a flat or eggshell finish in one color, then use the same color for the pattern but in a glossy finish.  The pattern is still easily visible, but not too overwhelming.  Either of these techniques would make your updated wall into an instant conversation starter.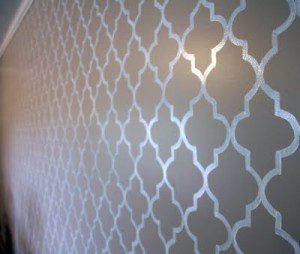 Everyone has an old piece of furniture that over time has become nothing but an outdated eye sore.  Instead of throwing it out, try freshening up with a coat of paint or new hardware.  Whether it's to restore and old dresser for use as a television console or just bring new life to an old stool, a fresh coat of paint can do wonders to an old piece of furniture.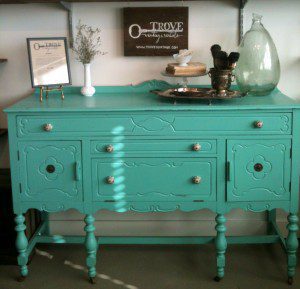 Any of these projects can be done in a matter of a couple of hours.  Over the span of a weekend, these small makeovers can transform different spaces in your home.