Whether you're remodeling your whole bathroom, or you just want to spruce up your bathroom and give it a fresher look, replacing your old, plain mirror with a beautiful decorative mirror is a great way to go. This is probably the most cost-effective and noticeable of all the changes you can make to the bathroom. In this article, we'll walk you through choosing the right mirror for your bathroom.
First, let's talk about the style and décor in your bathroom. Is this the guest bathroom your family and your houseguests use regularly? Is it the master bathroom, where you retreat for self-care and relaxation in the tub? Does your son's or daughter's bathroom need a little bit of grownup updating?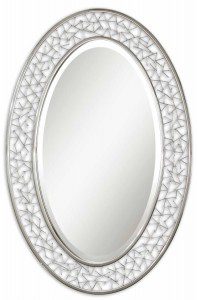 Do Mirrors Create Space in Small Bathrooms?
Remember what you want to accomplish with the style and décor in this bathroom. You're not just replacing a looking glass; you're recreating a room. For example, if this is a small lavatory or half-bath that gets used a lot but doesn't have a lot of space, it might feel a little cramped. Builders often squeeze guest bathrooms into small, awkward places where they couldn't fit anything else, like under the stairs or in a corner between two rooms.
You can increase the perceived size of a small bathroom like this with the right decorative wall mirrors. First of all, measure the room and ensure that the mirror you want will fit into your available space.
A large mirror over the vanity and/or on the narrowest wall in the room can create the illusion of more width in the room. Make sure that you pay attention to placement, though, and what the mirror will be reflecting. You may not want to place it too low on the wall if it's sitting opposite the toilet.
If replacing the mirror in the master bathroom, you'll usually have more space and won't worry as much about creating depth or width. Instead, you'll want to think about the ambiance you want to create in the room.
How Do You Choose the Right Mirror?
If you have a simple, minimalist style for your bathroom, you'll likely want to stick with a large, decorative mirror with a beveled edge and/or a simple brushed aluminum or stainless steel frame. Either choice has a modern look and goes well with steel or chrome bathroom fixtures.
If you have brass or copper fixtures and a more classic, romantic style to your bathroom, consider a mirror with a stylized frame in bronze, brass, or copper. Remember, whether you're going for a modern or vintage look, you don't have to match your mirror's frame exactly to your fixtures. A little contrast can add style to the room and won't make everything look too matchy-matchy. Make sure that there is enough difference in the finishes, though. You want to ensure it looks like purposeful contrast, not mismatched décor.
Don't Be Afraid of a Bold Mirror!
If you fall in love with a large oval or round decorative mirror for your bathroom, but you're afraid that it will overpower the rest of your décor, take a moment to think about your bathroom. You're going to be looking into this mirror every day. It's meant to draw the eye, not just to see the viewer's reflection, but also to show off its own beautiful design.
In a bathroom setting, a decorative mirror can rarely be too overpowering for the rest of the décor. Unless you go with a mirror that completely clashes with your bathroom's aesthetic, you won't have to worry about this. A bold mirror will spruce the bathroom nicely without hard work like repainting or retiling.
As long as the decorative wall mirrors you choose for your bathroom complement your bathroom's décor, you won't have any problem. If, for example, you have a black and white theme in your bathroom with brushed aluminum or chrome fixtures, a large, round decorative mirror with a detailed black frame will look brilliant hanging on the wall, even if nothing else in the bathroom is filigreed the way the frame is.
If you are looking for the most cost-effective and fun way to give any bathroom in your home new life, buying a decorative mirror is your best decision. You'll love the results when you find the right one.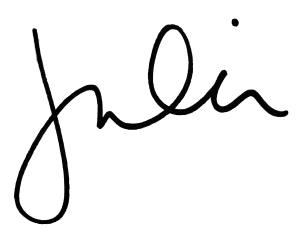 ---
My name is Julia Ritzenthaler, Founder and President of Unique Vanities, started in 2005. I started this business as an extension of our residential remodeling business, which focused on the design and build of custom cabinetry and architectural trim. I also worked as a financial advisor for 10 years at Ameriprise Financial, helping clients make sound money decisions, including budgeting for home improvement expenses. This expertise led me to start Unique Vanities, which offers a handpicked selection of high quality bathroom vanities, sinks, mirrors and more. You can find me most days sitting in Starbucks, my second office, or in my car driving my daughter across Dallas to gymnastics training.
---