Rustic Design: Decorating with Antlers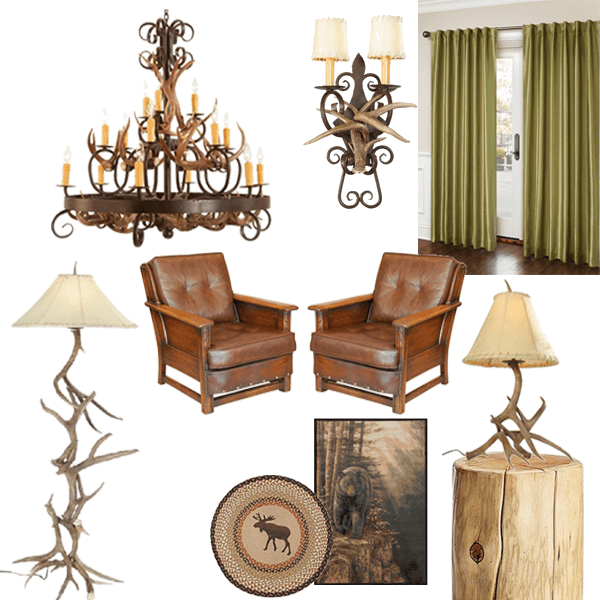 The key element in rustic design is using natural materials like wood, stone and even antlers! Warm browns mixed with cool grays is indicative of this style. Other colors that will work well are ones you might see naturally in a sunset or a meadow. It's often helpful to look through magazines and the internet to find an inspiring picture– you can pull colors and shapes from it to form your design. Fashion ads and nature shots are great options.
Antler light fixtures are perfect accessories for a rustic room. They range from a little antler to add some flair, to the entire fixture actually being made of antler.
Here are the links to the products shown above:
2 Light Antler Wall Sconce: Click Here
Mule Deer Antler Floor Lamp: Click Here
Mule Deer Antler Table Lamp: Click Here
Content provided by: Juila Ritzenthaler