24 Inch Single Sink Bath Vanity, 36 Inch Single Sink Bath Vanity, 42 Inch Single Sink Bath Vanity, 48 Inch Single Sink Bath Vanity, 63 Inch Double Sink Bath Vanity, 75 Inch Double Sink Bath Vanity.

Material: This bath vanity is constructed from Malaysian Rubberwood. Rubberwood comes from a tree that produces sap containing latex. Once the latex sap stops coming out (30 years) the tree is harvested and made into cabinet parts and moldings. Rubberwood is a tight grained dense wood (close to Teak or Walnut) that is very stable and will not crack or warp, making it ideal for bathroom cabinets or anywhere moisture may be an issue.

Counter Top: This vanity comes with a choice of countertop. Marble is a porous stone, and offers a unique look with its natural veining. Marble requires more maintenance than other natural stones, but can last a lifetime if taken care of properly. Marble can be damaged by acidic foods and cleaners, and is more vulnerable to scratches and etching (water marks) if not dried routinely. It is recommended that you seal Marble every 3 - 6 months. Tempered Glass is one of two kinds of safety glass regularly used in applications in which standard glass could pose a potential danger. Tempered glass is four to five times stronger than standard glass and does not break into sharp shards when it fails. Tempered glass is manufactured through a process of extreme heating and rapid cooling, making it harder than normal glass. Itís an excellent material for bathroom countertops, and requires little maintenance.

Backsplashes: All of our bathroom vanities state Backsplashes Not Included. Some of our vanities may be delivered with a backsplash, but if that backsplash arrives damaged, we are unable to ship a replacement backsplash due to high freight damage occurrences. We recommend either shopping at your local hardware store or stone fabricator for matching counter top material, or consider using tile as an alternate backsplash.

Finish: The multi-step finish process on the vanities is not only rich with color & pleasing to the eye it is also a very durable outer shell to help protect your furniture from ware and damage that may occur in everyday use. Actual color may vary slightly due to different computer monitor display settings.

Light Assembly Required: The countertop and sink may not be attached to the base cabinet. If not, this will require attachment by use of silicone (not provided) and additional hardware (provided). Some furniture style vanities are shipped without the feet attached, which require installation by simply screwing in, all parts included. If additional accessories are included, such as faucet, mirrors, etc., these accessories will require installation. Includes an open space for plumbing accessibility."> 24 Inch Single Sink Bath Vanity, 36 Inch Single Sink Bath Vanity, 42 Inch Single Sink Bath Vanity, 48 Inch Single Sink Bath Vanity, 63 Inch Double Sink Bath Vanity, 75 Inch Double Sink Bath Vanity.

Material: This bath vanity is constructed from Malaysian Rubberwood. Rubberwood comes from a tree that produces sap containing latex. Once the latex sap stops coming out (30 years) the tree is harvested and made into cabinet parts and moldings. Rubberwood is a tight grained dense wood (close to Teak or Walnut) that is very stable and will not crack or warp, making it ideal for bathroom cabinets or anywhere moisture may be an issue.

Counter Top: This vanity comes with a choice of countertop. Marble is a porous stone, and offers a unique look with its natural veining. Marble requires more maintenance than other natural stones, but can last a lifetime if taken care of properly. Marble can be damaged by acidic foods and cleaners, and is more vulnerable to scratches and etching (water marks) if not dried routinely. It is recommended that you seal Marble every 3 - 6 months. Tempered Glass is one of two kinds of safety glass regularly used in applications in which standard glass could pose a potential danger. Tempered glass is four to five times stronger than standard glass and does not break into sharp shards when it fails. Tempered glass is manufactured through a process of extreme heating and rapid cooling, making it harder than normal glass. Itís an excellent material for bathroom countertops, and requires little maintenance.

Backsplashes: All of our bathroom vanities state Backsplashes Not Included. Some of our vanities may be delivered with a backsplash, but if that backsplash arrives damaged, we are unable to ship a replacement backsplash due to high freight damage occurrences. We recommend either shopping at your local hardware store or stone fabricator for matching counter top material, or consider using tile as an alternate backsplash.

Finish: The multi-step finish process on the vanities is not only rich with color & pleasing to the eye it is also a very durable outer shell to help protect your furniture from ware and damage that may occur in everyday use. Actual color may vary slightly due to different computer monitor display settings.

Light Assembly Required: The countertop and sink may not be attached to the base cabinet. If not, this will require attachment by use of silicone (not provided) and additional hardware (provided). Some furniture style vanities are shipped without the feet attached, which require installation by simply screwing in, all parts included. If additional accessories are included, such as faucet, mirrors, etc., these accessories will require installation. Includes an open space for plumbing accessibility."> 24 Inch Single Sink Bath Vanity, 36 Inch Single Sink Bath Vanity, 42 Inch Single Sink Bath Vanity, 48 Inch Single Sink Bath Vanity, 63 Inch Double Sink Bath Vanity, 75 Inch Double Sink Bath Vanity.

Material: This bath vanity is constructed from Malaysian Rubberwood. Rubberwood comes from a tree that produces sap containing latex. Once the latex sap stops coming out (30 years) the tree is harvested and made into cabinet parts and moldings. Rubberwood is a tight grained dense wood (close to Teak or Walnut) that is very stable and will not crack or warp, making it ideal for bathroom cabinets or anywhere moisture may be an issue.

Counter Top: This vanity comes with a choice of countertop. Marble is a porous stone, and offers a unique look with its natural veining. Marble requires more maintenance than other natural stones, but can last a lifetime if taken care of properly. Marble can be damaged by acidic foods and cleaners, and is more vulnerable to scratches and etching (water marks) if not dried routinely. It is recommended that you seal Marble every 3 - 6 months. Tempered Glass is one of two kinds of safety glass regularly used in applications in which standard glass could pose a potential danger. Tempered glass is four to five times stronger than standard glass and does not break into sharp shards when it fails. Tempered glass is manufactured through a process of extreme heating and rapid cooling, making it harder than normal glass. Itís an excellent material for bathroom countertops, and requires little maintenance.

Backsplashes: All of our bathroom vanities state Backsplashes Not Included. Some of our vanities may be delivered with a backsplash, but if that backsplash arrives damaged, we are unable to ship a replacement backsplash due to high freight damage occurrences. We recommend either shopping at your local hardware store or stone fabricator for matching counter top material, or consider using tile as an alternate backsplash.

Finish: The multi-step finish process on the vanities is not only rich with color & pleasing to the eye it is also a very durable outer shell to help protect your furniture from ware and damage that may occur in everyday use. Actual color may vary slightly due to different computer monitor display settings.

Light Assembly Required: The countertop and sink may not be attached to the base cabinet. If not, this will require attachment by use of silicone (not provided) and additional hardware (provided). Some furniture style vanities are shipped without the feet attached, which require installation by simply screwing in, all parts included. If additional accessories are included, such as faucet, mirrors, etc., these accessories will require installation. Includes an open space for plumbing accessibility.">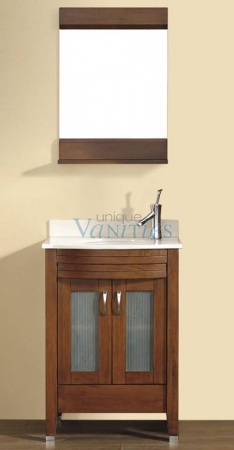 Roll Over Image to Zoom
24 Inch Single Sink Bathroom Vanity with Choice of Top in Classic Cherry
Average Rating:

3.0
1
reviews
$1,432.00
1,432.00
(Free Shipping)
$1,841.00
SKU:

UVABALCC24
| | |
| --- | --- |
| Dimensions: | 23.75"W X 19"D X 34.8"H |
| Counter Top: | Choice of Carrera White Marble, Gala Beige Marble or Mint Green Tempered Glass |
| Finish: | Classic Cherry |
| Features: | 2 Doors, 1 Drawer, 1 Interior Shelf; Soft Close Blum Hinges |
| Hardware: | Brushed Nickel |
| Sink(s): | 12" X 12" Integrated Glass or 12" X 12" Under Mount White Ceramic |
| Faucet: | Pre-Drilled for Standard Single Hole Faucet (Not Included) |
| Assembly: | Light Assembly Required; Large cut out in back for plumbing |
| Included: | Cabinet, Sink, Mirror (20"W x 28"H), Chrome pop-up drain assembly. |
| Not Included: | Faucet, Backsplash, Linen Cabinet (18"W x 19"D X 65"H) |
| Shipping: | Free Shipping via Curbside Freight Truck 7 - 10 Business Days; $99 Upgrade to In Home White Glove Delivery 7-10 Business Days |
Details
Shipping
Specifications
Guarantee & Returns
Reviews
FAQ
The elegance of light cherry brings functionality and beauty to your bathroom with this single sink vanity cabinet. Create a look that matches your style by choosing from white marble, beige marble or a green tempered glass counter top. The cabinet features a compact under sink storage space with an interior shelf. A single drawer rounds out the storage options.
Additional Sizes:
Also available in
24 Inch Single Sink Bath Vanity
,
36 Inch Single Sink Bath Vanity
,
42 Inch Single Sink Bath Vanity
,
48 Inch Single Sink Bath Vanity
,
63 Inch Double Sink Bath Vanity
,
75 Inch Double Sink Bath Vanity
.
Material:
This bath vanity is constructed from Malaysian Rubberwood. Rubberwood comes from a tree that produces sap containing latex. Once the latex sap stops coming out (30 years) the tree is harvested and made into cabinet parts and moldings. Rubberwood is a tight grained dense wood (close to Teak or Walnut) that is very stable and will not crack or warp, making it ideal for bathroom cabinets or anywhere moisture may be an issue.
Counter Top:
This vanity comes with a choice of countertop.
Marble
is a porous stone, and offers a unique look with its natural veining. Marble requires more maintenance than other natural stones, but can last a lifetime if taken care of properly. Marble can be damaged by acidic foods and cleaners, and is more vulnerable to scratches and etching (water marks) if not dried routinely. It is recommended that you seal Marble every 3 - 6 months.
Tempered Glass
is one of two kinds of safety glass regularly used in applications in which standard glass could pose a potential danger. Tempered glass is four to five times stronger than standard glass and does not break into sharp shards when it fails. Tempered glass is manufactured through a process of extreme heating and rapid cooling, making it harder than normal glass. It's an excellent material for bathroom countertops, and requires little maintenance.
Backsplashes:
All of our bathroom vanities state
Backsplashes Not Included
. Some of our vanities may be delivered with a backsplash, but if that backsplash arrives damaged, we are unable to ship a replacement backsplash due to high freight damage occurrences. We recommend either shopping at your local hardware store or stone fabricator for matching counter top material, or consider using tile as an alternate backsplash.
Finish:
The multi-step finish process on the vanities is not only rich with color & pleasing to the eye it is also a very durable outer shell to help protect your furniture from ware and damage that may occur in everyday use. Actual color may vary slightly due to different computer monitor display settings.
Light Assembly Required:
The countertop and sink may not be attached to the base cabinet. If not, this will require attachment by use of silicone (not provided) and additional hardware (provided). Some furniture style vanities are shipped without the feet attached, which require installation by simply screwing in, all parts included. If additional accessories are included, such as faucet, mirrors, etc., these accessories will require installation. Includes an open space for plumbing accessibility.
Shipping: Free Shipping via Curbside Freight Truck 7 - 10 Business Days; Curbside delivery uses LTL freight, which utilizes a semi-truck company. Please note, we provide residential delivery using this service, but we cannot guarantee inside delivery. They will schedule a delivery window of 4 hours, and someone needs to be at the delivery address to accept and thoroughly inspect the delivery. Please have additional help with you at delivery to properly receive and inspect your purchase. OR Upgrade to White Glove Delivery for $99 which takes 7 - 10 Business Days for delivery. White glove delivery includes inside placement, two flights of stairs, unpacking, debris removal, and set-up limited to 15 minutes (and no usage of tools).
Return & Exchange Policy:
Satisfaction Guaranteed! Returns accepted within 30 days of delivery for new unused items, less return shipping - NO RESTOCKING FEE! All returns must be in the original packaging, and be approved. Please contact our Service Specialist at 866-526-1843 ext. 2 for Return Approval. If your item is damaged in shipping or has any manufacturing defects, we will exchange or refund your total purchase price.
Warranty:
All products are covered by a one year limited manufacturer warranty, and UniqueVanities.com extends this limited warranty one additional year.
Secure Shopping:
We take security seriously. We have implemented the highest level of security online. Look for the green bar at checkout.
More Questions?
Call Us 866-526-1843 ext. 1, email sales-specialist@uniquevanities.com or Visit our
FAQs
Featured Reviews:

24" Vanity
02/17/2018
Bought this vanity, nicely built, not really a cherry color per say, more brownish, top nice stone but Back Splash was Broke, so not happy on that.
Q: Is the drawer(s) dove tailed?
A: No they are not.

Q: Is the drain included in the sink?
A: Yes, there is a pop up drain included.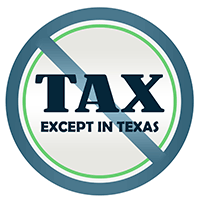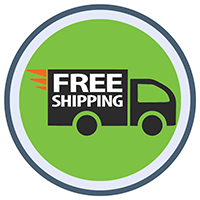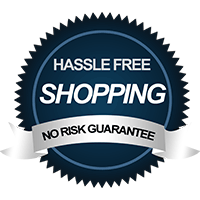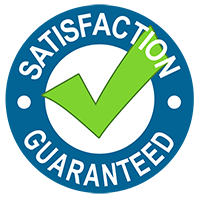 You might also be interested in: