What's Trending – Social Media Roundup 6/13/2014
From the bedding to the curtains, every decorating choice says something about who you are. Sure, it's great to have a fancy, magazine-worthy home, but we also want it to be OURS. We want to be proud and delighted to say, "This is my home." Here's a round-up of key inspirations from our Facebook page — enjoy!
1.  Industrial meets rustic. Don't you just love this unique bedroom?
2. Asymmetrical rooms are so visually interesting — they are also challenging to decorate! Do you have one in your home?
3. Limited spaces lead to creative innovations. Like these foldable bunk beds!
4. Some designs are just timelessly beautiful! I can see this glam retro dining room looking fresh and gorgeous for years to come.
5. I just love how this small but stunning living room is brought to life by a unique wall decal — even the lighting is perfect!
That's all for this week, friends! See you at our next round-up!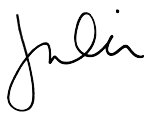 Content Provided By: Julia Ritzenthaler