What's Trending – Social Media Roundup 5/30/2014
It's true that our home is where we feel the most relaxed and at peace. But we all have a favorite spot, whether it's our bedroom, bathroom, porch or even our workstation… There's always one special spot that we are most fond of. Which part of your house is your 'comfort zone'?
1. Beautiful bedding like this pulls together the overall look of this bedroom.
2. This relaxing bathroom is an instant stress reliever!
3. This could be your grandma's old sewing table! What a cool way to turn it into a workstation!
4. Who wouldn't want to spend a whole day here?
5.  This living room is seriously glammed up!
There you have it folks, this week's best posts! Join us again for our next roundup!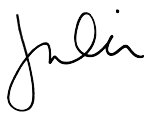 Content Provided By: Julia Ritzenthaler