Small Bathroom Design Ideas
Small bathrooms can be a challenge, but these tips can help you create a space that has style and functionality. First and foremost, you want to choose a vanity that works for the space. Click here to shop a selection of small vanities that offer great storage with a small footprint.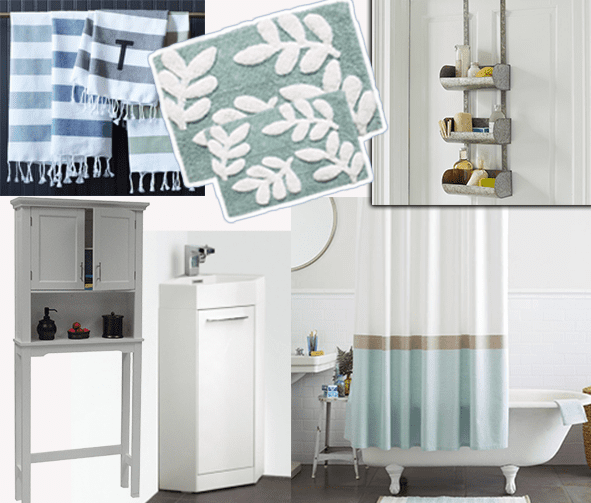 Horizontal stripes will give the impression that the room is larger, and create interest

Corner vanities will maximize floor space, so you don't feel cramped.

Wallpaper will add dimension to your small bathroom. It provides a lot of style, with low-commitment.

Creating a built-in between studs inside the wall can free up valuable space for hair products, cleaning supplies.
Here are the links for the products shown above
White Corner Vanity: Click Here
Content Presented by Julia Ritzenthaler