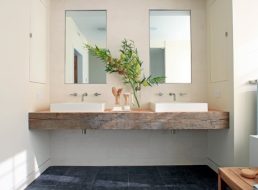 Posted on April 4, 2019 by Julia Ritzenthaler in Bathroom Essentials

History of Vessel Sinks One of the must have bathroom trends these days is vessel bowl sinks. All the rage in bathroom remodel and new construction, these sinks have a misconception of being more suitable for modern and contemporary design. This assumption couldn't be further from the truth. A quick history lesson for those that […]

No Comments. Continue Reading...