Quick Tip For Your Tile
Posted on July 10, 2012 by All Things Bathroom Expert in Bathroom Essentials, Everything Else, Organization Tips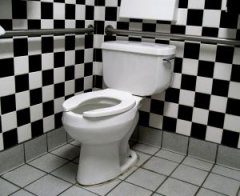 You know we'll always be looking for ways to make your bathroom better. This is an article about making your bathroom look fresh and new. The premise of this article is that with a little cleaning and a grout paint pen, you can make the bathroom tiling look nice and fresh. I personally really liked the idea for the limited cost and found the article to be an enjoyable read. If you want to do a little project for a small expense, then this is the article to read.
Read the full article here:
Quick and Easy Bathroom Tile Refresh
GD Star Rating
loading...
GD Star Rating
loading...