How to Find Design Ideas for a Bathroom Remodel?
Posted on February 1, 2011 by All Things Bathroom Expert in Everything Else

There are many ways to find design ideas for home remodeling.  There are magazines printed just for this purpose such as Kitchen & Bath or Home Remodeling or Luxe just to name a few.  Throughout the year there are Home and Garden Shows in some of the larger cities that are set up to premiere new design trends and ideas.  You can hire an interior designer which is a great way to get ideas.  Interior designers will meet with the client and gather information about them to help with the process, then the designer will pull the ideas together from all the resources and present it back to the client for review.  This takes all the leg work out of it.  Online you can find many ideas as well either from pictures or online software to help draw the room or rooms you wish to remodel. This can be especially helpful for laying out a bathroom or kitchen remodel.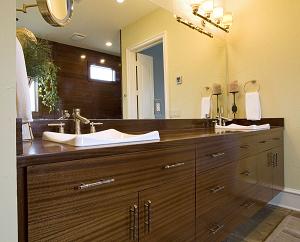 GD Star Rating
loading...
GD Star Rating
loading...