Did You See This Yet? Elevator Shaft Bathroom Floor!
Posted on May 24, 2012 by All Things Bathroom Expert in Everything Else

Yes, we admit, we're a little late on this one. But we just caught sight of the bathroom in a Penthouse on HomeDSGN.com designed by Hernandez Silva Arquitectos. Talk about a room with a view! The penthouse, on top of  a colonial building in Mexico, certainly makes creative use of it's space especially by placing a bathroom over an unused elevator shaft! Take a peek!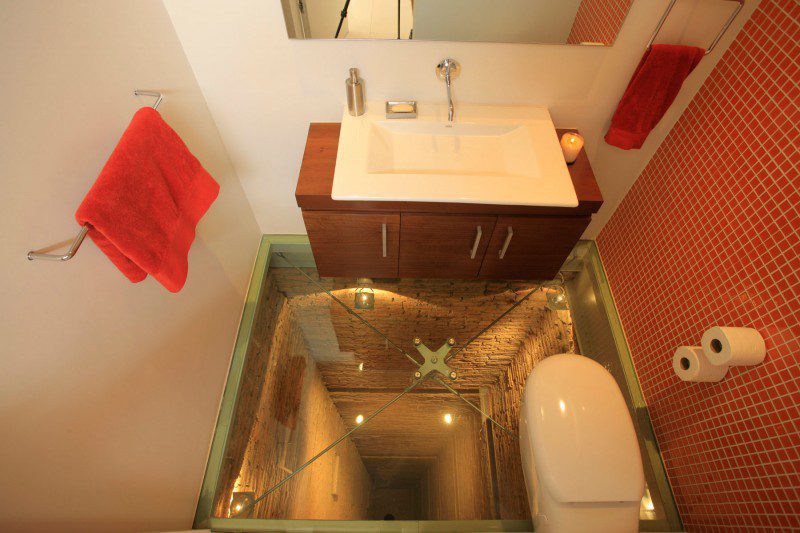 Take a look at the penthouse in it's entirety here: http://www.homedsgn.com/2012/04/27/ppdg-penthouse-by-hernandez-silva-arquitectos/
GD Star Rating
loading...
GD Star Rating
loading...