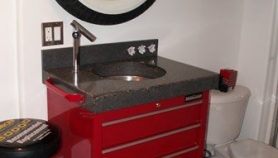 Posted on December 4, 2013 by All Things Bathroom Expert in Bathroom Remodeling Information

Everyone needs to have a space in their home where they can kick back and relax. Creating a man cave for your home is a great way to add personality to your space and gives you a place where you can de-stress. Most man caves are done in the basement or in a garage, but [...]

Read More... No Comments. Continue Reading...