How to Install a Vessel Sink
Vessel sinks are gaining more and more popularity right now. Not only do these beautiful features allow for a more unique and creative look, but they also save counter space. With a vessel sink, you can breathe new life into any bathroom style.
You can have a sink with a faucet that looks like a pitcher pouring water into a hammered copper bowl for a Greek-inspired, classic look. Small bathroom vanities with vessel sinks allow you more sink space and more counter space without sacrificing floor space in a small bathroom.
You can even choose between a top-mounted vessel sink and a partially recessed sink that sits down into the counter of your bathroom vanity. For the purposes of this article, however, we'll only be walking you through how to install a top-mounted vessel sink. Partially recessed sinks need to be measured perfectly, and the counter needs to be cut exactly. These are jobs for professionals who have training and experience with the tools of the trade.
However, you can install your own top-mounted vessel sink in your bathroom, feel accomplished and handy, and save money on hiring a contractor. Modern bathroom vanities with vessel sinks are not only popular and attractive, but they also add value to your home. If you're thinking of selling in the future, you might want to install one in the master and/or guest bathroom.
We're going to assume, for the purposes of this article, that you've had a counter installed that is cut properly for a top-mounted vessel sink. So, with that in mind, let's get started!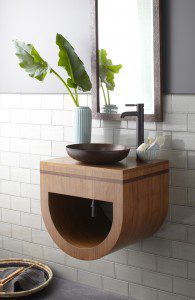 1. Put Your Sink and Drain in Place
First, make sure that the sink's drain hole lines up with the hole cut into your countertop. If the sink is too big, you'll need to get one with a smaller basin that will fit into the space you have available. Once you've made sure that it fits, leave it in place.
Now, get your drain, roll a bead of putty around its underside, and press it into place in the bottom of your sink. Now get your rubber gasket, washer, and lock nut. Fit the gasket onto the drain, under the counter, followed by the washer, and then screw the locknut into place.
2. Install the Pipes and Fittings
Once the drain is installed, you can attach the drainpipe and supply pipes. Your main water to the bathroom should be off at this point. If it's not, we're impressed that you've gotten this far without drowning! Don't turn it on just yet. Instead, dry-fit all of your PVC pipes and make sure that everything fits. If you need to do any cutting, this is the time to do it, before anything gets wet. If you're uncomfortable with cutting, this is a good time to call a contractor. Since you've done most of the work, the job should be pretty inexpensive for them to finish up for you.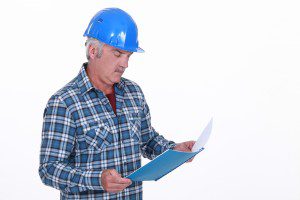 3. Check Everything Over and Turn It On!
Once everything is in place, read through all the instructions you have available to you once more. Make sure that you've applied all the necessary sealants, putty, PVC primer, and PVC cement that you need. Once you've done this, you can cut the capped ends of your pipes, install the shutoffs, and turn the water on. You've now successfully installed your own vessel sink.
If any part of this didn't make sense or seemed too complicated for your comfort, don't feel bad about calling a professional. If you're handy enough to get the sink installed in place, but you aren't comfortable with cutting or fitting pipes, then you'll already have saved yourself some money when you call the contractor.
The more work you can take on for yourself, the less it will cost you when you call the professionals. However, knowing your limitations is an invaluable quality. If you know that you're going to get in over your head before you get there, you can stop before you mess something up, wasting time, energy, and money on doing the job twice.
You certainly don't want to have to pay to have the job done twice if you mess it up and ruin your sink basin. Furthermore, if the style of sink you really want is a partially recessed vessel sink, then don't settle for a top-mounted sink just because it's easier to install. Remember, you're going to be living with this bathroom vanity and vessel sink for a long time. Get the one you want!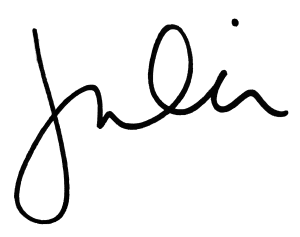 Content Provided By: Julia Ritzenthaler