Bathroom Inspiration — Where To Click?
Posted on June 11, 2012 by All Things Bathroom Expert in Current Trends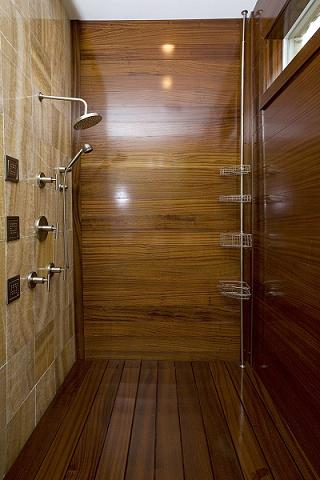 So you've decided to renovate–Congratulations!! Now that the decision has been made, your brain is probably swirling out of control with all the ideas you have… Or is it? For some of us, inspiration doesn't come as easily. And that's okay. That's reason #467 of why the internet is great–it's a wealth of inspiration and ideas–both visual and written! So don't worry about not feeling creative, a million other people can lend their creative juices to get yours flowing. The best part of it all? You don't have to adopt any ONE person's ideas. You can pick and choose those you like and mesh them into your design. A good rule of thumb here is to bookmark the pages you like and title them for which feature you'd like to use. Or, easier yet, create a Pinterest board collecting all of your ideas. Warning though–your friends and followers might use your ideas too!
So… where do we look for inspiration besides our own stores? Well, if you haven't noticed by the blogs that we follow and post about, we'll lay them out for you. We've already mentioned Pinterest as a great place to store ideas, but it is additionally a great place to FIND ideas too! Check out our Pinterest page for some fun ideas we've already found!
Next up is a leader in the niche: Houzz.com. Houzz is a great source for not only the bathroom–but the whole house! You can get lost (and believe me, I have) for hours looking at all the beautiful ideabooks you'll find there!
Another (and this one is pretty obvious) is HGTV.com. They have "Home and Garden" in their name because they're experts at it. So jump on to their site and commence to dream!
Home-designing.com is another brilliant site for gathering inspiration. It's navigation will allow you to pick which rooms you'd like to see, or you can take full house tours from their homepage.
Enough to get you started? We think so. And if not, just leave a complaint in the comments box that you're stuck–and we'll give you a few more suggestions!
Post by: Hillary Hansen
GD Star Rating
loading...
GD Star Rating
loading...