Could You "Transform" In Michael Bay's Beautiful Bath?
Posted on June 7, 2012 by All Things Bathroom Expert in Celebrity Bathrooms

Unless you're living under a really big rock, you've heard of the movie Transformers. More people have heard of the movie than know it's Director by name. His name is Michael Bay. We decided to peek into his bathroom for this week's celebrity bathroom feature. And oh, what a bathroom it is! Certainly one we could see a complete transformation taking place in. With it's uber modern shower and beautiful natural stone soaking tub, we'd bet we'd come out stress free and smiling. What about you?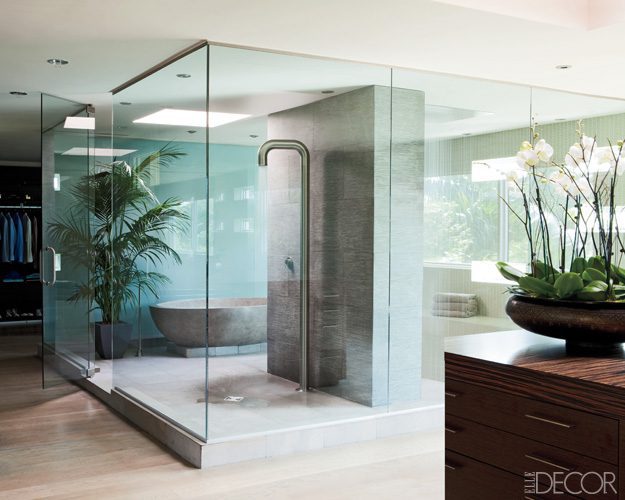 GD Star Rating
loading...
GD Star Rating
loading...