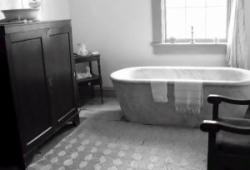 Posted on November 7, 2013 by All Things Bathroom Expert in Organization Tips

Small apartments have an innately cozy feel,as well as being easier to maintain, but the bathroom should be an organized space. This is especially important when renovating the bathroom space. Kitchen & Bath gives some unique ideas for that important room, such as using minimalist plants, mirrors and dividers to give it a zen-like japanese [...]

Read More... No Comments. Continue Reading...