Nail on Your Home Insurance before Attempting DIY
Posted on February 9, 2012 by All Things Bathroom Expert in Buying Guides

Home development is a proven method of adding value to your property and can be really enjoyable.  Still, before hammering that first nail into the wall, it is well worth consulting your home insurer to certify whether or not you are covered for potential damages.

The beauty of DIY is trial and error.  We have all cracked a kitchen tile, forgotten about the wiring after the job is 'finished' or something similarly amateurish – but that is the beauty of it.  For the more severe damages, calling in the experts for repairs can create a huge leak in your bank account.  Fortunately, some home insurance providers do cover you for these exact situations.

Avoid the temptations of TV

A good home improvement TV show can be a bit misleading – there are always experts at hand in case of emergency and the shows are insured for big mistakes.  Cover your back with a decent insurer and enjoy the freedom to customize your house to look exactly how you want it to.

Enjoy what you already have

Some homeowners are struggling to sell their homes in today's economic climate so improving the property through DIY might just be a way of levering a deal – in the meantime, you get to live in a much nicer house!  Just make sure you are covered before risking your investment and living space.

Stay transparent with your provider

Any alterations, regardless of size, need to be communicated to your insurer in order to protect yourself when making a claim.  Providers can be very cooperative and after a quick discussion you can come away with one of three resolutions:

-          Begin work because you are covered.

-          Add an accidental damages feature to your policy.

-          Your project is too risky.  Call in the experts.

Plumbing can be more complicated than carpentry

Before bursting a pipe and paddling about in your kitchen or next to your double vanity no top, make sure you have all the tools and skills required to take on any plumbing job.  It is so easy for a small plumbing task to go wrong and escalate into a massive problem.  Finally, get yourself a safety net in the form of quality house insurance – it is better to be safe than sorry.

DIY should be a fun and satisfying experience but you will never enjoy it if you are worried about the financial consequences of a mistake.  Talk your plans through with your insurer and gain an understanding of your limits, leave the bigger jobs to the experts and develop your skills over time.  If your provider is not willing to insure your DIY projects, search for a different company who will.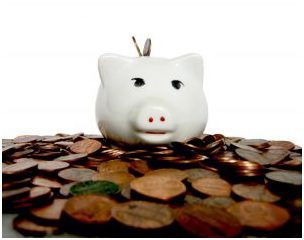 GD Star Rating
loading...
GD Star Rating
loading...