Is Paint and Primer In One Worth It?
Posted on September 7, 2011 by All Things Bathroom Expert in Ask the Contractor

Lately, a new fad of paint has been emerging for the ever time conscious consumer. It offers a combination of both primer and paint in one. Is it worth it? Our on staff General Contractor isn't completely sold. From what he's experienced, it does work fairly well. However, when using a 2-in-1 product, often times you'll find the price is 2-in-1 as well. On top of that, you'll be using (depending on the size of the room) at least twice as much! A good tip to try first would be to do a simple price comparison. Primer can be found fairly inexpensively, so see how much of that and how much paint you would need and compare it to the all in one option. If it's a small bathroom you are looking at painting, the all in one option could be cost effective.  However, a larger room could 'paint' quite a different picture!

Stop by to check out our fantastic selection of beautiful bathroom vanities and sinks today! We're certain you'll find one to match whatever paint you choose!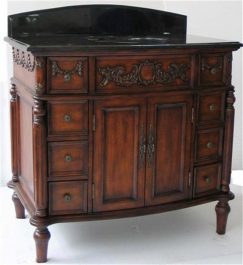 GD Star Rating
loading...
GD Star Rating
loading...