What Is The Best Paint For A Bathroom?
Posted on May 29, 2012 by All Things Bathroom Expert in Ask the Contractor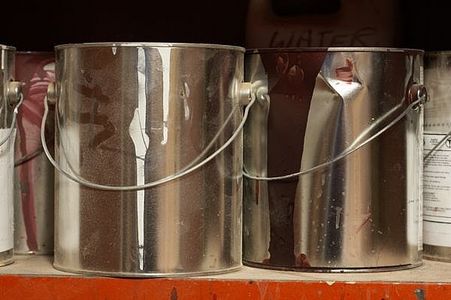 We can't help but love our Contractor here at Unique Online Furniture. Each month, we get to ping him with a variety of questions to help our readers–and he's never annoyed! Love it! This week we asked him the paint he recommends using in a bathroom. I currently live in a rental, and apparently the person painting my bathroom did not have his expertise beforehand! So of course, being anal rententive detail oriented, I need to fix this before I go crazy while trying to enjoy a shower!
His advice? Any good quality latex in a semi gloss finish is usually the best.  The important part is the primer underneath the paint.  Always use a good primer first and make sure the paint you are going over is attached well first.  If the existing paint is flaking off then you may have to do some scraping to get down to some solid wallboard.
Info from: Randy Ritzenthaler
GD Star Rating
loading...
GD Star Rating
loading...
What Is The Best Paint For A Bathroom?

,