How To Change Out a Showerhead?
Posted on June 18, 2012 by All Things Bathroom Expert in Ask the Contractor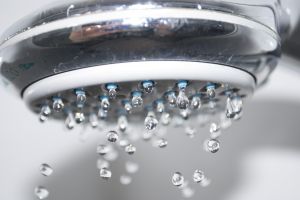 From the younger generation, who has recently moved out on their own, we've been asked if changing out a showerhead is really just a matter of unscrewing the old one and replacing it with the new. And… it pretty much is. However, our Contractor did give us a few tricks on what to do when changing it out so that you don't scratch the finish and how to seal it properly when installing the new one.  He mentioned that when removing the old showerheaad or tightening the new one, use a crescent wrench with a soft cloth over it to loosen or tighten the head. This will help to prevent scratching. Additionally, he advised to use a thread sealant when installing the new one to help prevent leaks from the base. Pretty simple stuff!
Info from: Randy Ritzenthaler
GD Star Rating
loading...
GD Star Rating
loading...